In order to have a green-shaded Phu My Hung urban area, with a tree density of up to 8.9 m2 /person, hundreds of workers work every day. We invite you to join the Phu My Hung Magazine to follow the green workers here on a day in the middle of the rainy season, to better understand the work of the green space custodians.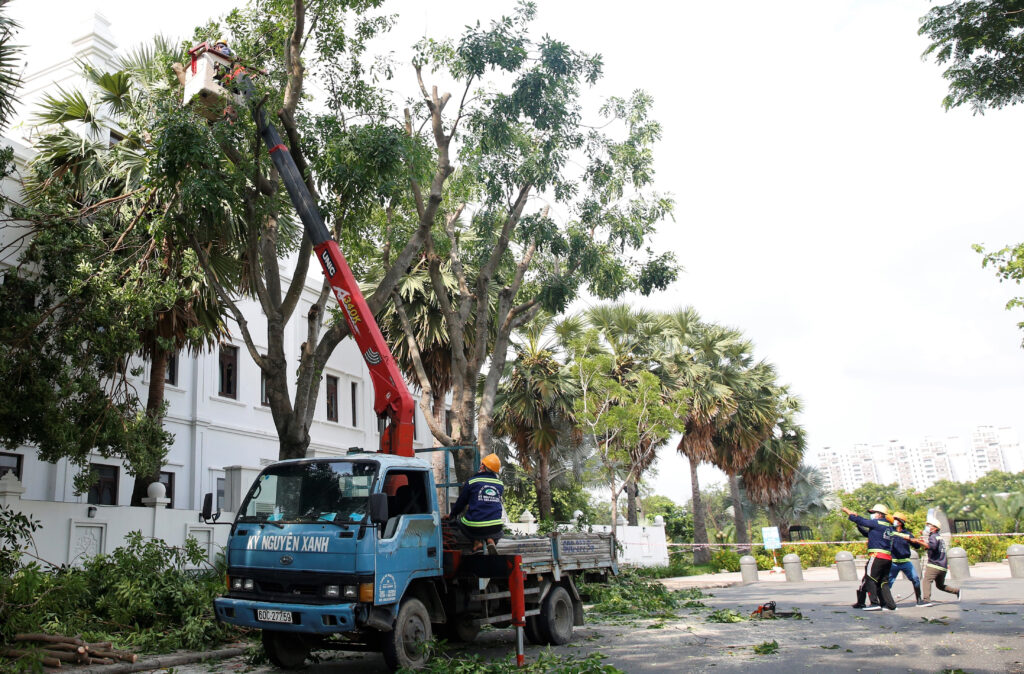 Easy to see in this rainy season is the work of pruning branches and branches. "We have started to do this since Tet, the more the rainy season, the more schedule of pruning branches," a tree worker shared.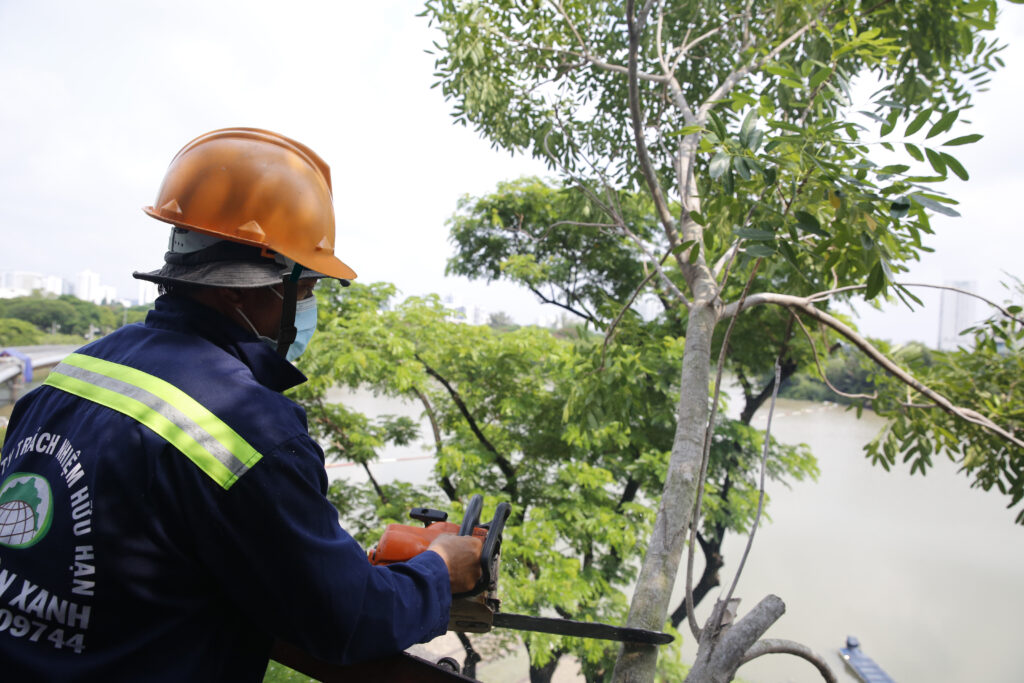 The pruning of branches and branches is carried out on many roads in Phu My Hung urban area, both contributing to the embellishment of the landscape and contributing to the safety of road users against the unusual changes of the weather.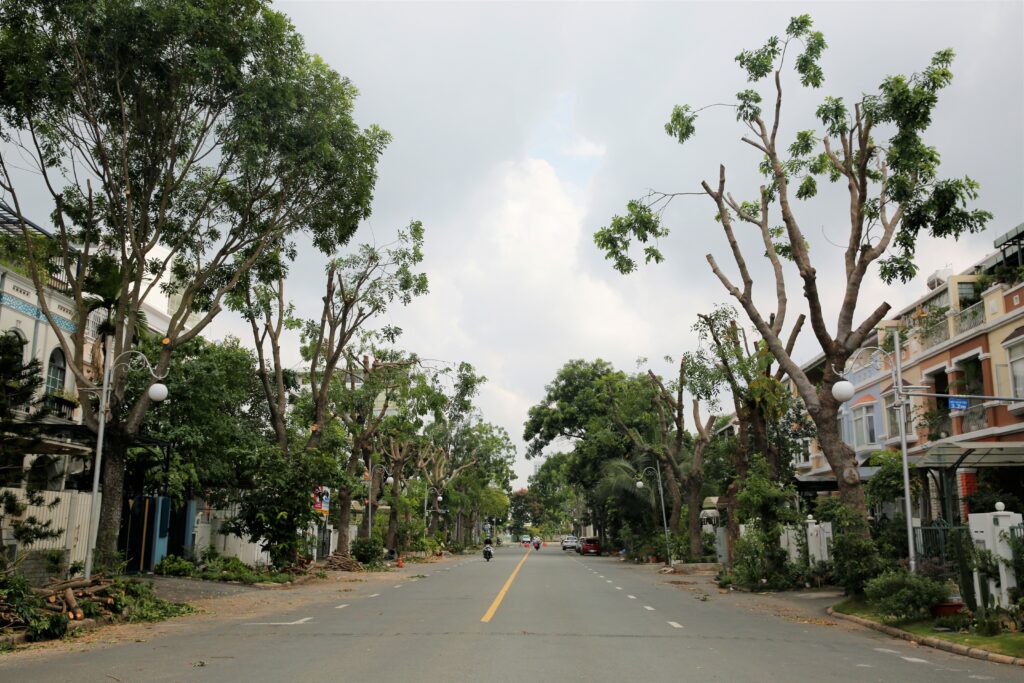 Two rows of trees on an inner city road in Phu My Hung urban area have just been trimmed and neatly trimmed. According to the tree workers, only about a week later, these two rows of trees will produce green young shoots again.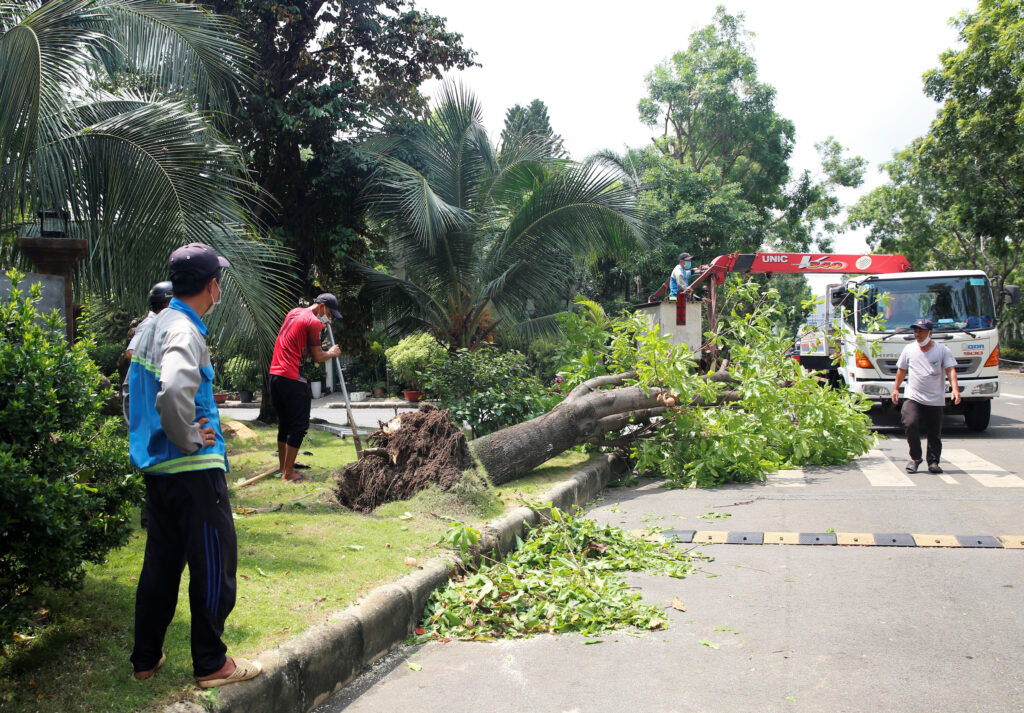 The rainy season is also the right time to replace old and diseased trees with new ones. Seedlings will quickly cling to the soil and develop more roots.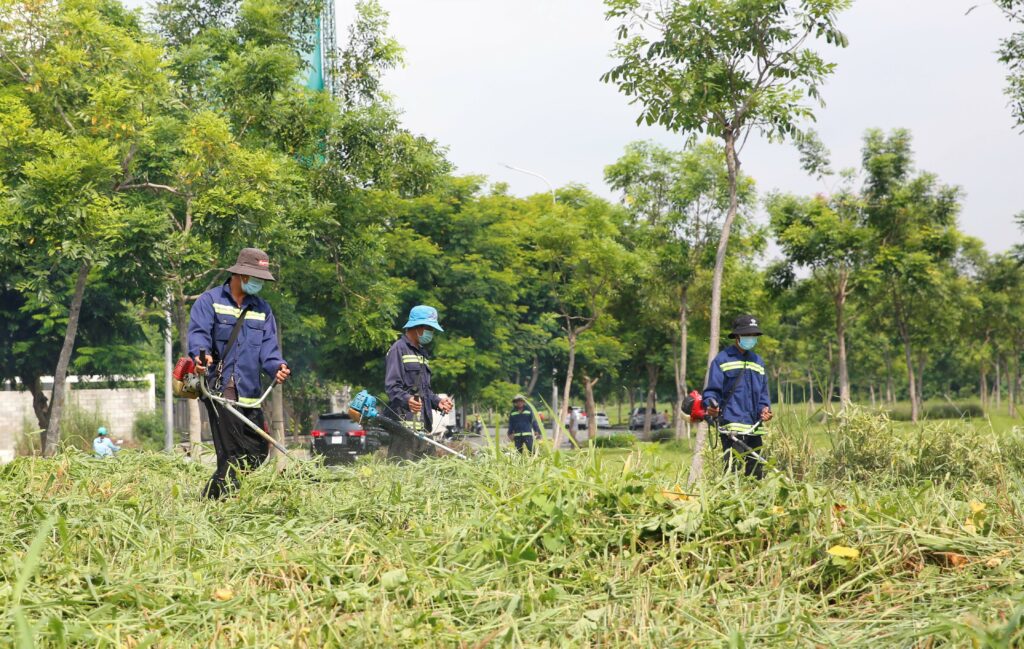 Bush clearance work is also carried out continuously in the rainy season to preserve urban beauty and limit the growth of insects.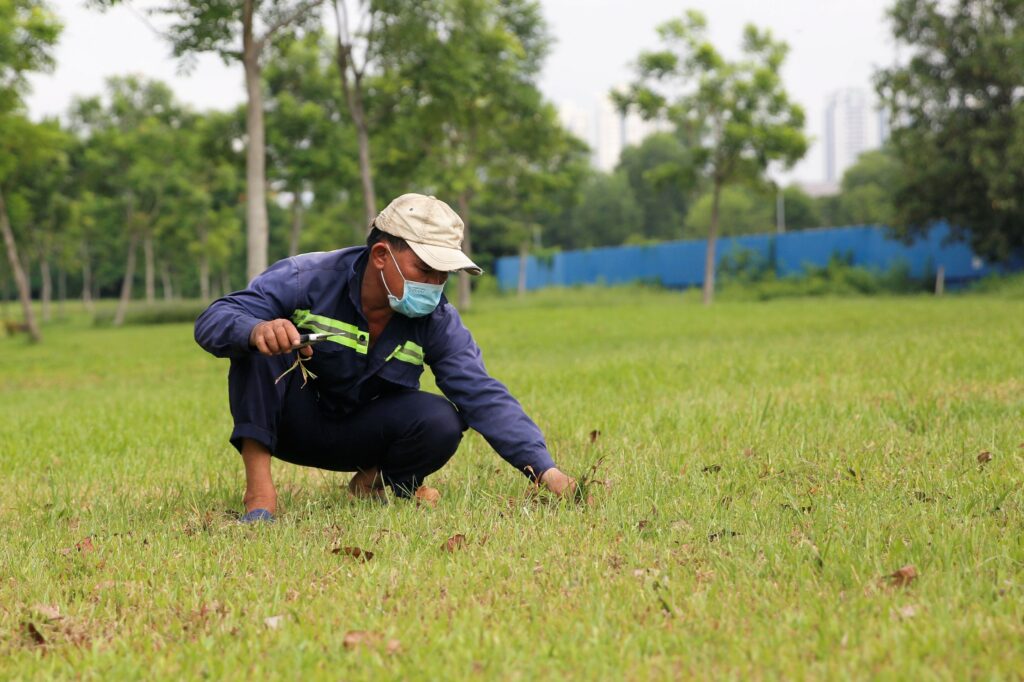 "When it rains, the weeds grow a lot, mixed with the planted grass, so we have to pull each stalk like this to get rid of the weeds," said a green worker while working.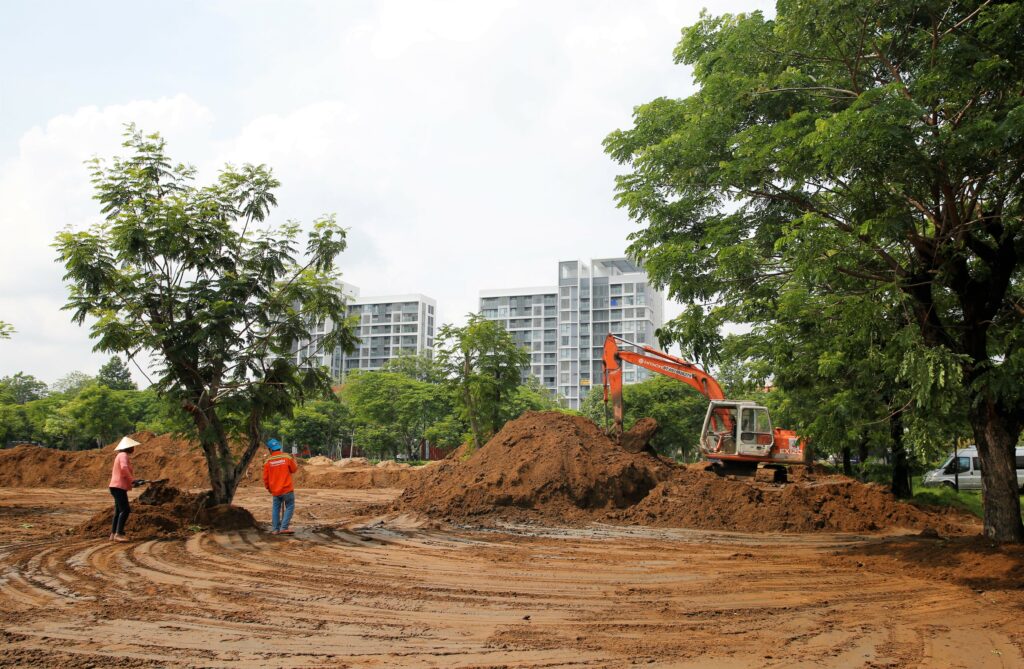 Contributing to the ideal green area of ​​Phu My Hung urban area are dozens of large and small parks with an area of ​​​​a few hundred to several tens of thousands of square meters. In the photo is the embellishment and embellishment of Wonderland park.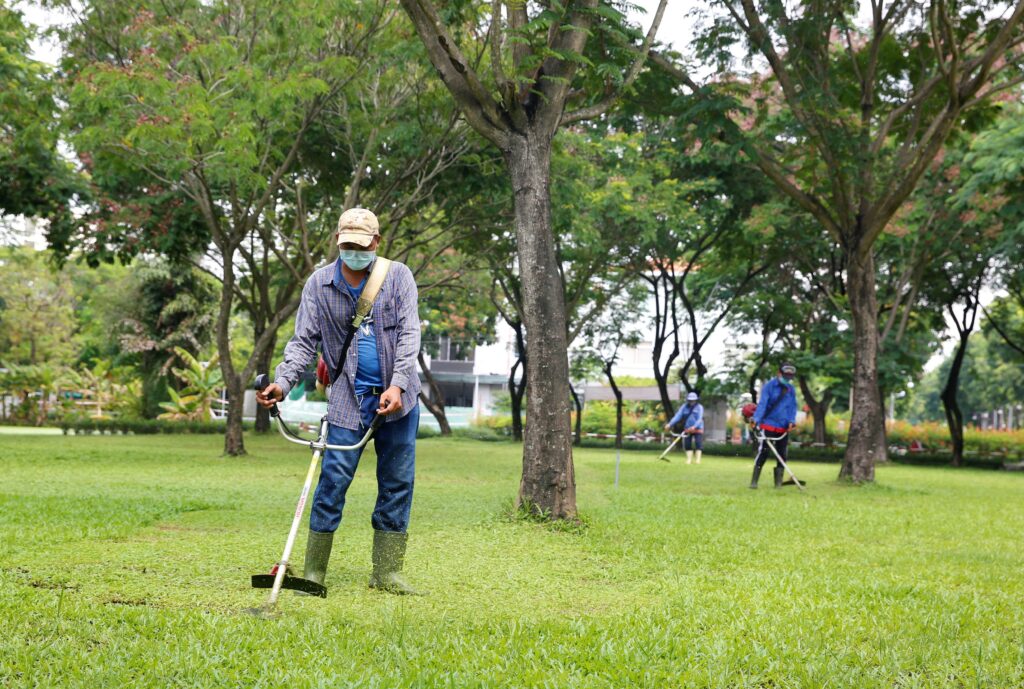 Greenery workers periodically mow the lawn at Crescent Lake Park. As a rule, the height of grass is always limited to no more than 5cm for pig hair grass and no more than 10cm for ginger leaf grass.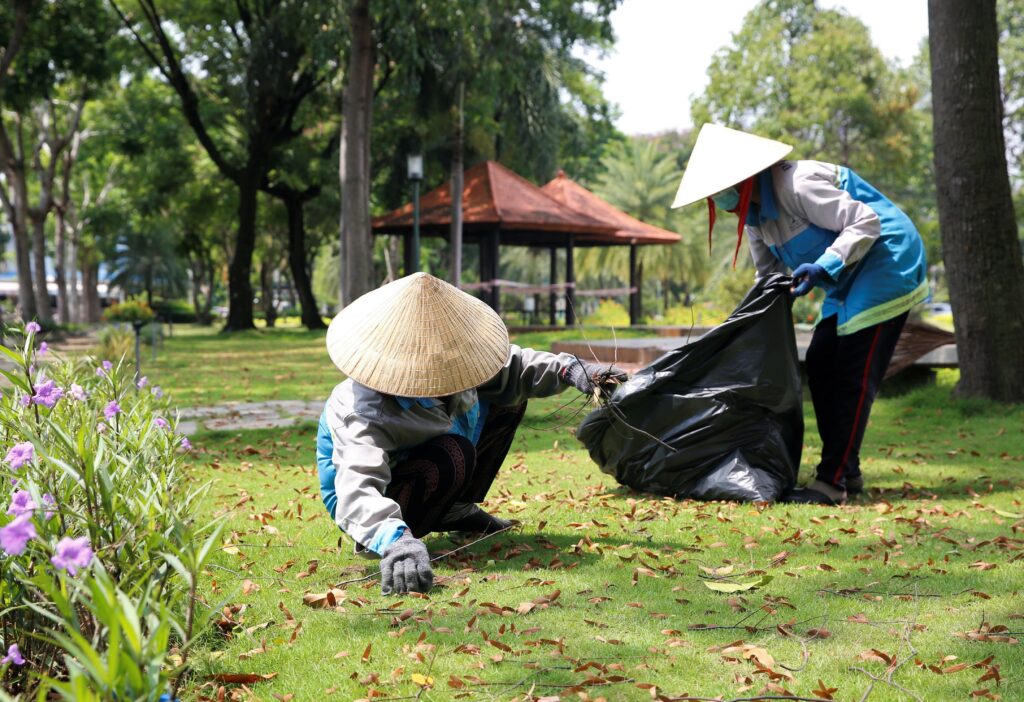 After a strong wind, the workers were busy collecting and sweeping the leaves to return the inherent cleanliness and green color of Nam Vien Park.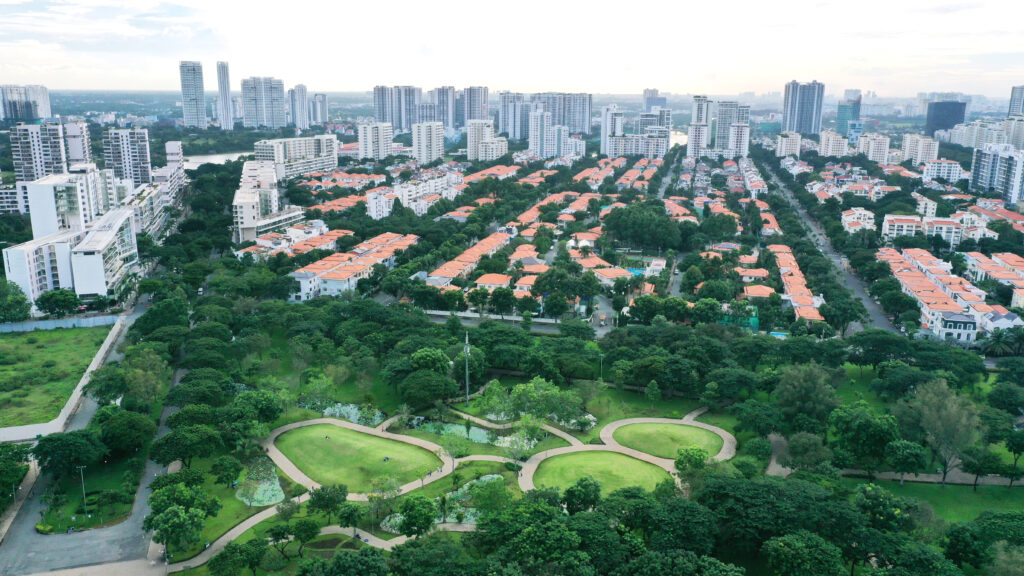 The silent contributions of green workers have contributed to preserving the green color of Phu My Hung urban area, bringing a fresh living environment, close to nature.
Bài và ảnh: THANH TOÀN