In Phu My Hung, to enjoy the flavor of old Hanoi Pho, many people will come to Pho Tung.
Existing in the budget subsidy period, at the beginning, the original name of Pho Tung was Nguyen sinh. After more than 40 years, Pho Tung still retains the quintessence of original taste of Northern Pho. It is the pure taste, clear color and mild aroma of the broth that is elaborately prepared from simmering bones and beef with low fire in many hours continuously. And as per the "standard" of the old Hanoi Pho, Pho Tung is not served with vegetables, bean sprouts, hoisin sauce, chili sauce, but seasonings such as vinegar, chili sauce (from Sapa) and bagel twists.
Pho Tung's owner mentioned that Pho Tung is famous and become the favorite meals of many people from Hanoi to Sapa due to his characteristic flavor of old Hanoi Pho. Then, opening the new shop in Phu My Hung – Southern of Vietnam, Pho Tung still and continue remaining his heirloom flavor that has made the family's identity and brand.
Coming to Pho Tung, there are many choices. Besides the beef noodle soup (Medium Rare Meat, Flank cut, Brisket, Tendons..), here is also serving chicken noodle soup, fried noodle soup, … Especially, Pho Tung also serves Hanoi specialty dishes such as: duck cooked with dracontomelon, duck cooked with galangal, braised pork trotters with galangal, oxtail cooked with mushroom…
Address: 98 Ha Huy Tap, Tan Phong Ward, District 7, HCMC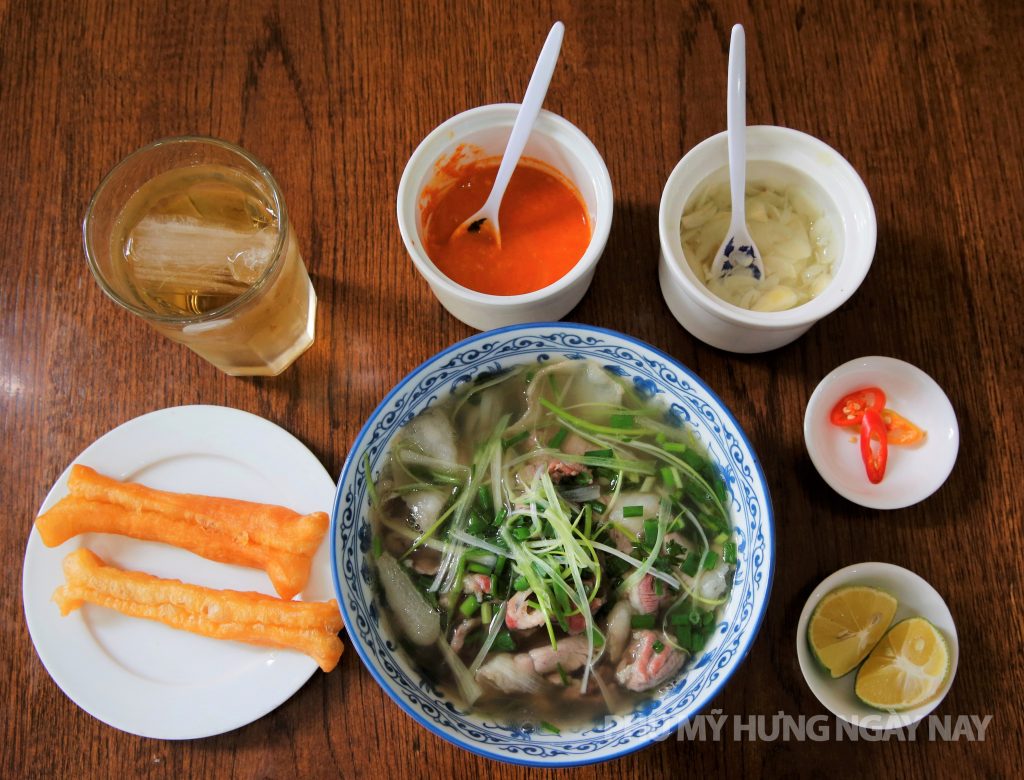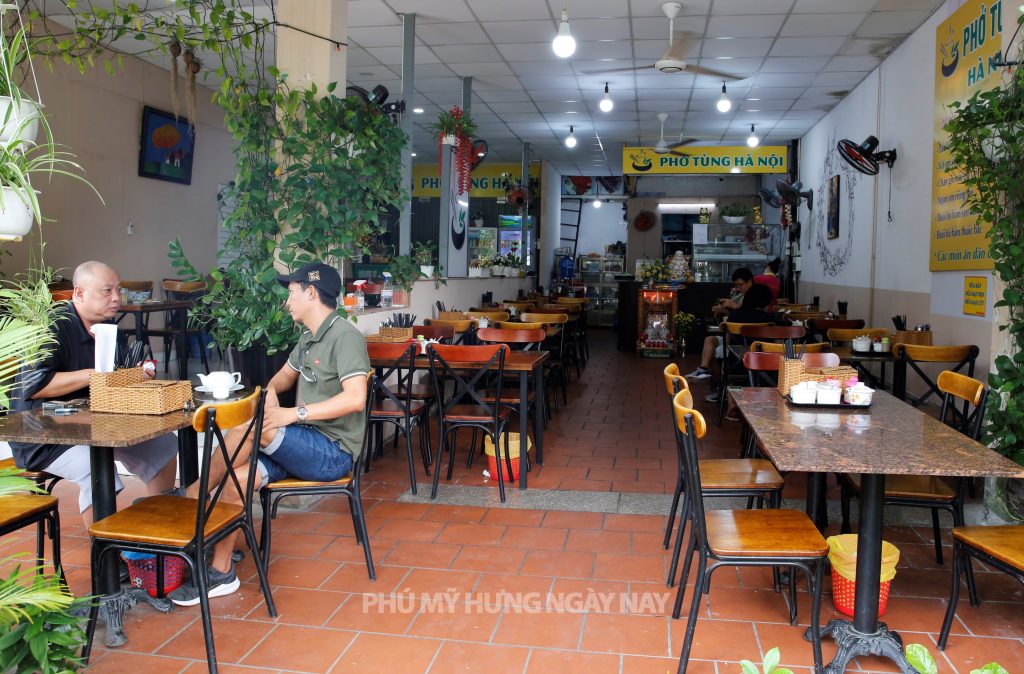 See more traditional Pho restaurants in Phu My Hung: