It can be said that Phu My Hung is place where many famous brands of the Vietnamese Pho gather. Many of them are heirloom Pho shops with distinct flavors, bringing various choices to residents.
Phu My Hung Today would like to introduce some heirloom Pho restaurants in Phu My Hung.
Pho Trang
For Pho lovers in Saigon, Pho Trang is a name associated with generations. Born in the 40s of the last century, Pho Trang has been presented more than 80 years. Now it's the third generation inherited from Mrs. Trang's Street vendor Pho. Pho Trang has become a famous brand, with a system of 7 branches in Ho Chi Minh City
The unique flavor that makes Pho Trang famous being their broth with its natural sweetness, clarity and aroma which are simmered from hundreds of kilograms of meat and beef ribs for many hours combined with esoteric spices according to their family recipe.
After nearly hundred years, Pho Trang still retains that original flavor. However, to meet the diverse requests of diners, behind the traditional dishes such as Medium Rare Meat, Flank cut, Brisket, Tendons, Beef balls Pho…, in recent years, Pho Trang has brought new dishes such as Kobe beef Pho, Australian rib Pho, spicy mixed Pho, Cow's tail Pho, Beef marrow Pho, beef hot pot, etc.
Spacicous and cozy restaurant is decorated with old street paintings painted on the wall that bring not only the nostalgia but remind the the origin of Mrs. Trang's Pho also.
In Phu My Hung, residents can enjoy Pho Trang at 2 branches:
– 420 Pham Thai Buong, Tan Phong Ward, District 7.
– 31 Star Hill Quarter, Tan Phu Ward, District 7.
Or you can order Pho Trang on Delivery Apps such as Now, GrabFood, ShopeeFood…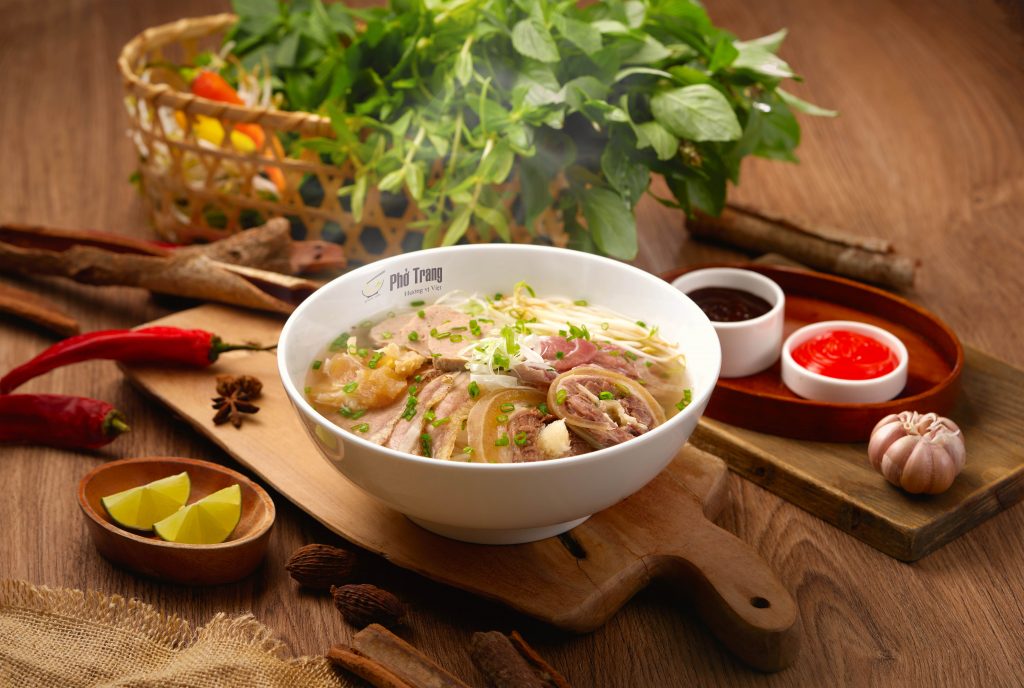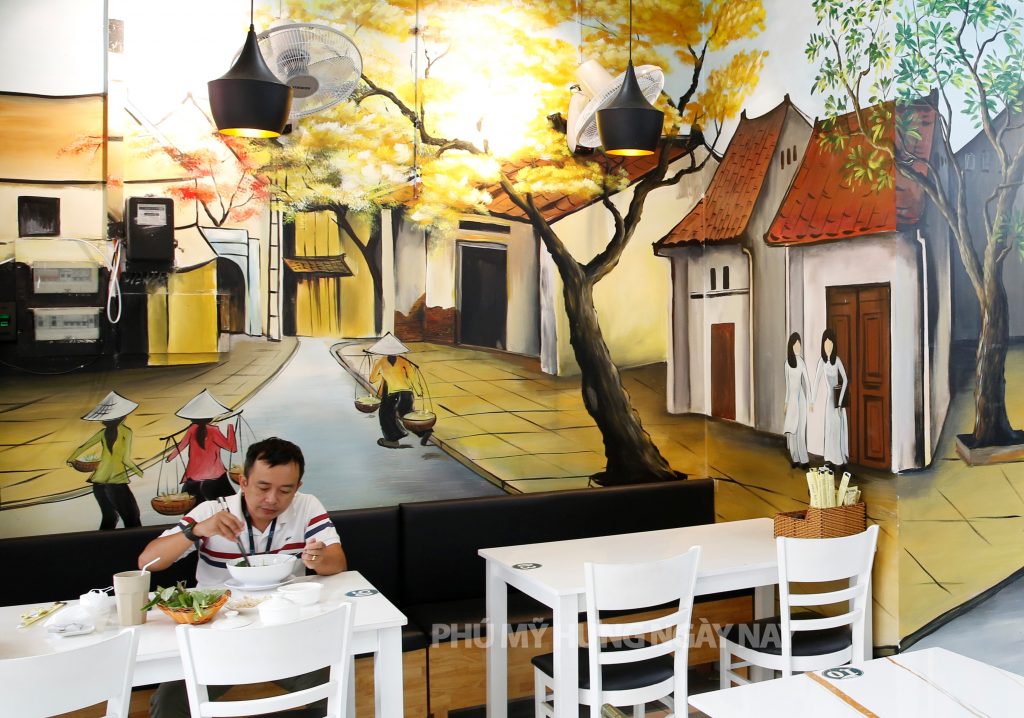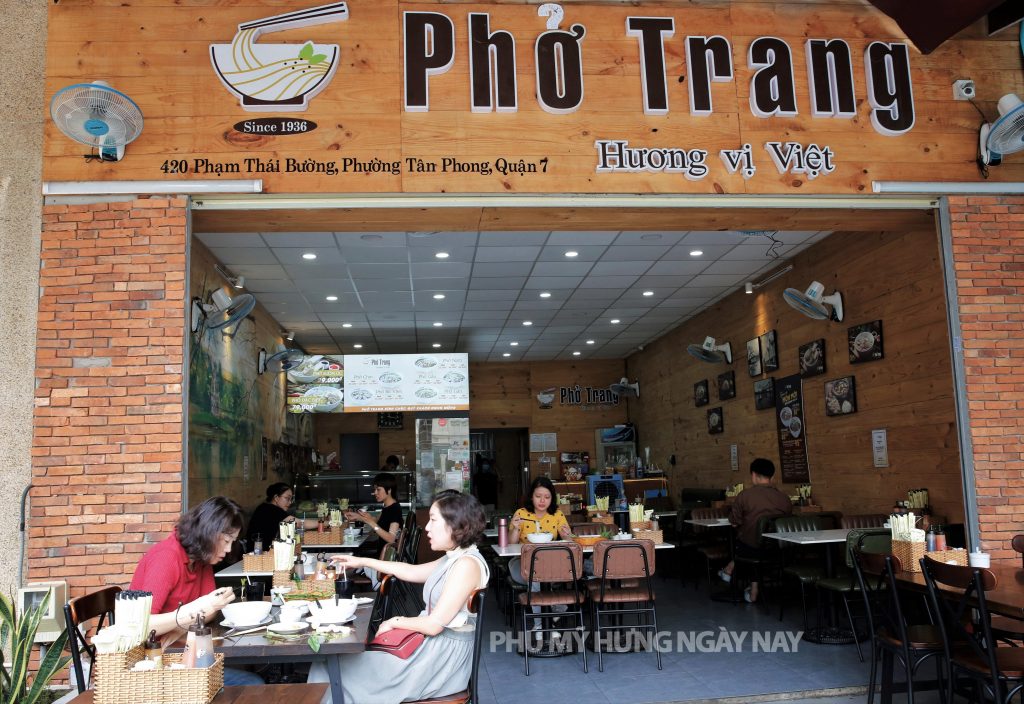 Thanh Toan