The design of the roof garden (top floor) at the apartments of Phu My Hung such as Midtown, The Ascentia, etc. is not only a highlight of architecture and landscape, but also opens up utility green spaces for residents. Readers of Phu My Hung journal, let's explore the "cloud-footed gardens" in Phu My Hung through the following photo series.
When planning the overall Midtown area, the architects determined "how many square meters of land we take, we will return as much green space". Therefore, in the components of Midtown, such as The Grande, The Symphony, The Signature and The Peak, the green space is arranged wherever possible, from the basement to the utility floors, especially the rooftop area.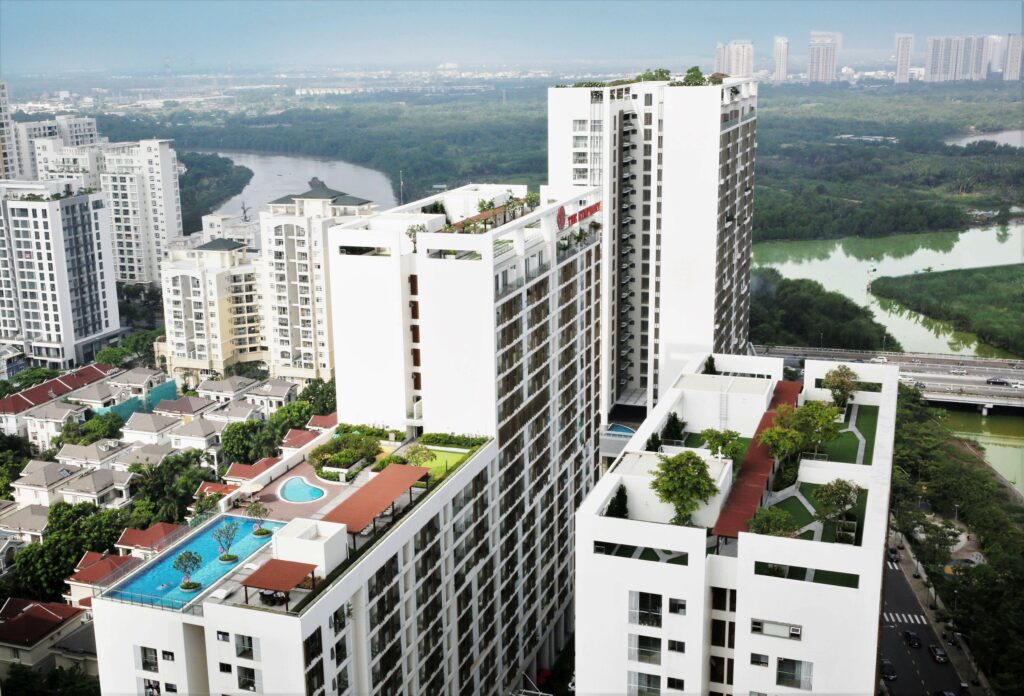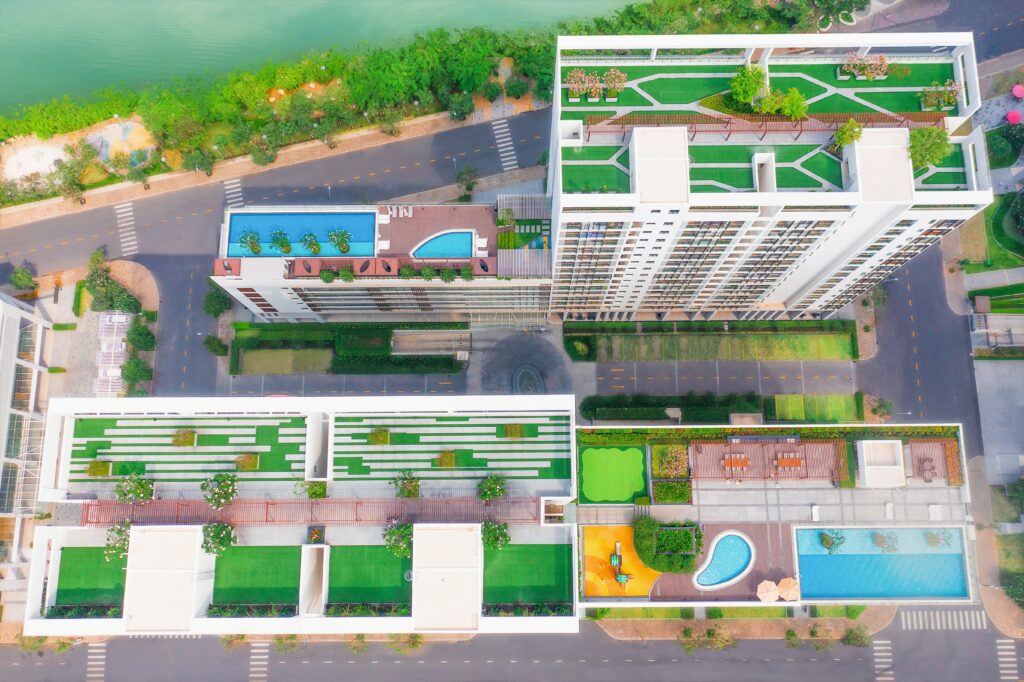 Rooftop gardens at buildings in the Midtown complex range in size from hundreds to thousands of square meters, acting as a "green hat" of nature, helping to minimize the impact of sunlight and contribute air purification part, environmental protection. Photo above: The garden on the roof of The Symphony apartment building.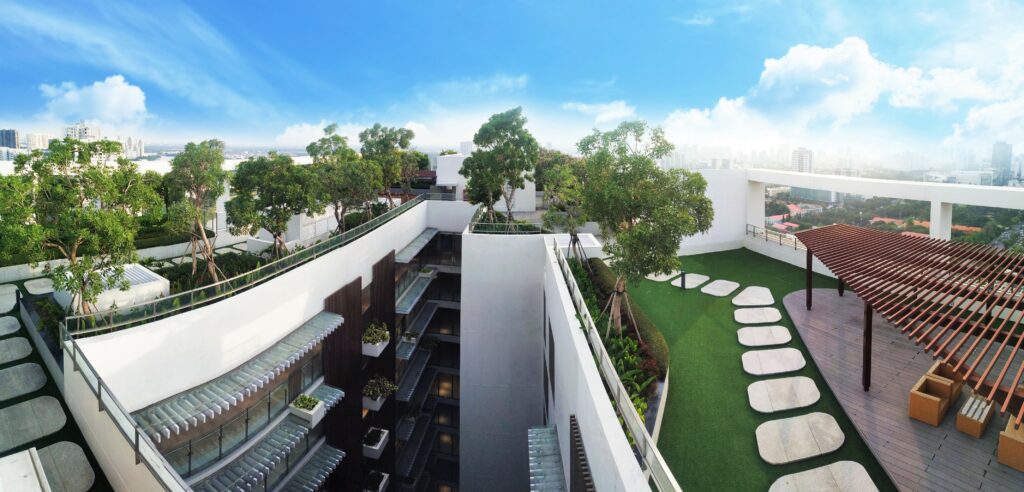 The rooftop garden has a spacious and airy area, with trees, flowers, wooden floors, roofs, etc. both expanding the living space for residents and providing many utilities. Photo above: A corner of the rooftop garden of The Grande.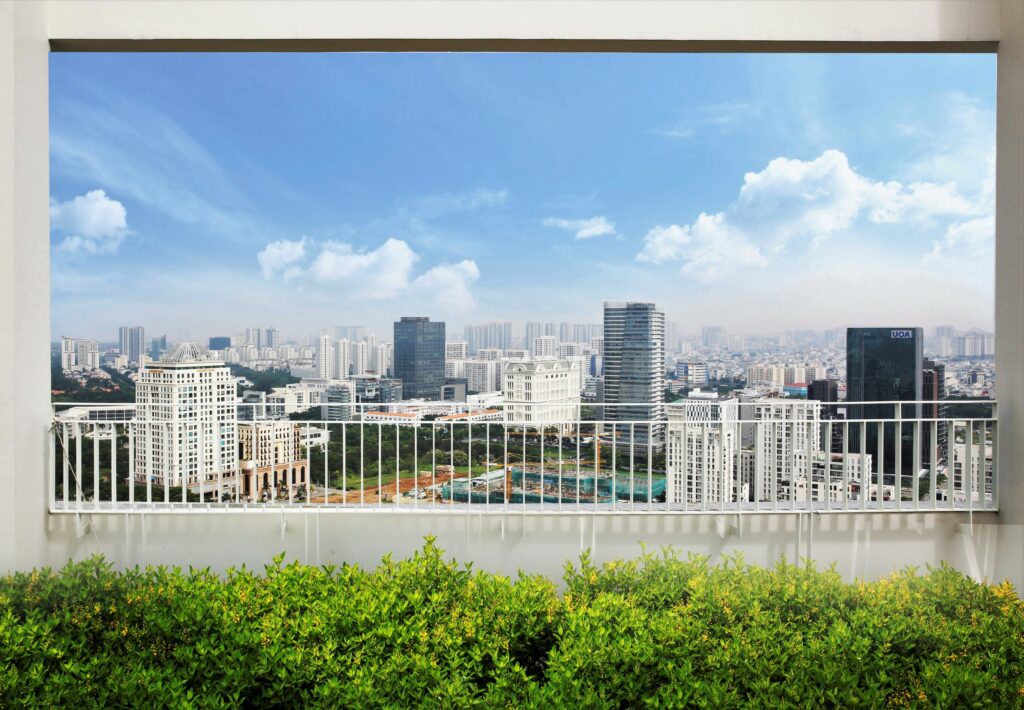 Also from those "cloud-footed gardens", residents can relax looking at the city from above, or find themselves interesting "check-in" photo angles. Photo above: Phu My Hung viewed from the rooftop garden of The Peak.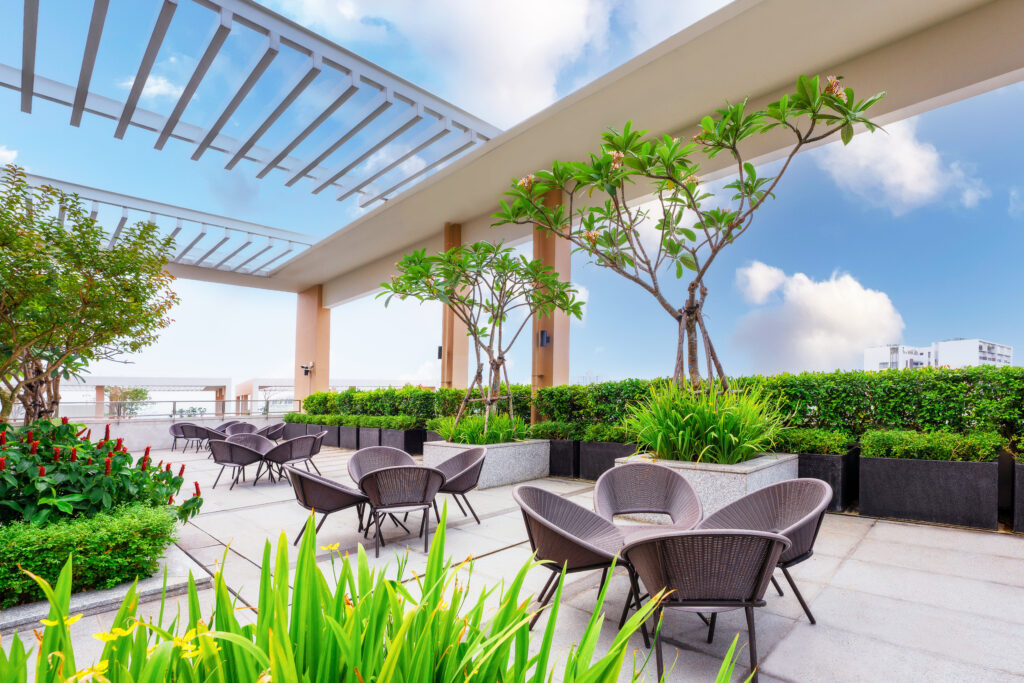 Like small parks in the sky, the rooftop garden is an ideal place for residents to take a walk, read books, enjoy the scenery or exercise or practice sports, etc. or organize small parties, meet and have fun with friends and family. Photo above: The rooftop garden of The Signature with relaxing tables and chairs.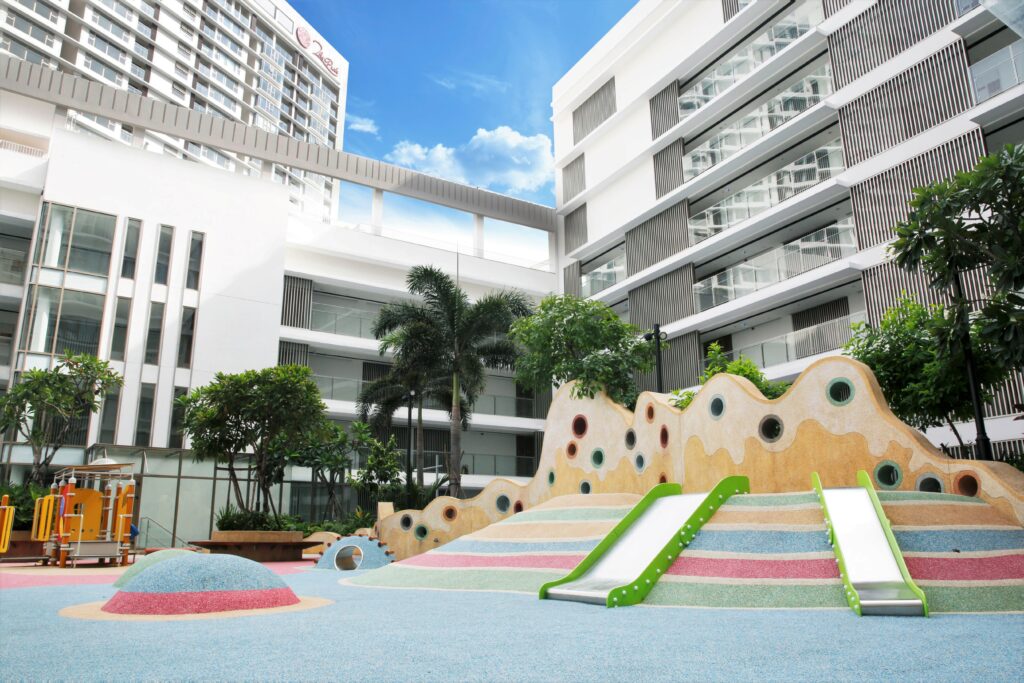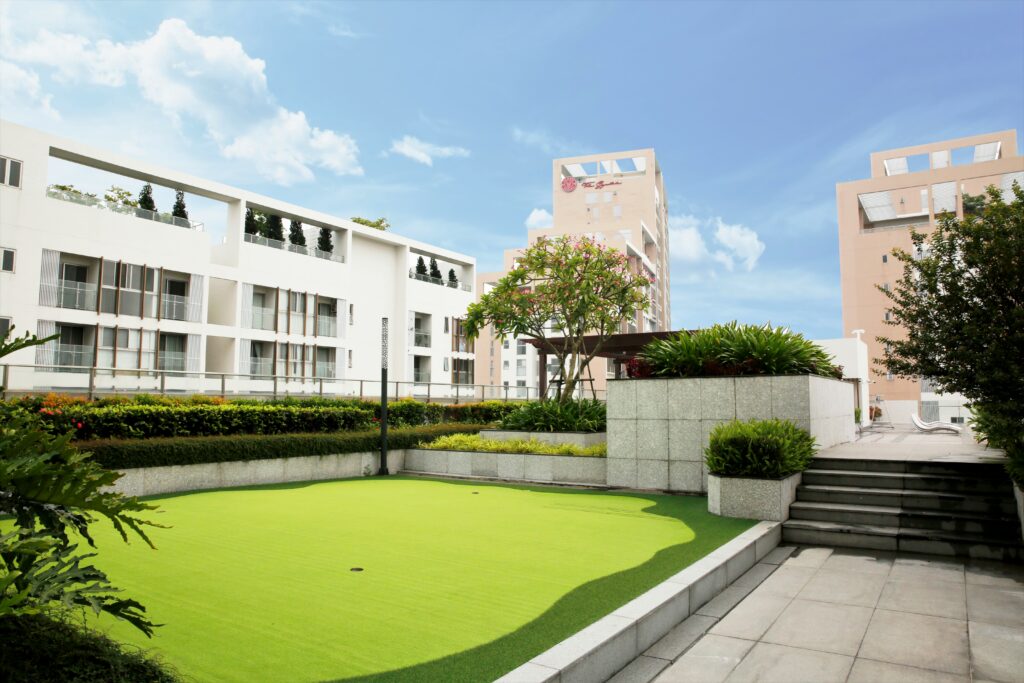 The rooftop garden is also a space to arrange many facilities, such as swimming pool, children's playground, golf course, yoga floor, etc. to encourage residents to increase outdoor activities, connect with nature, and connect with the community.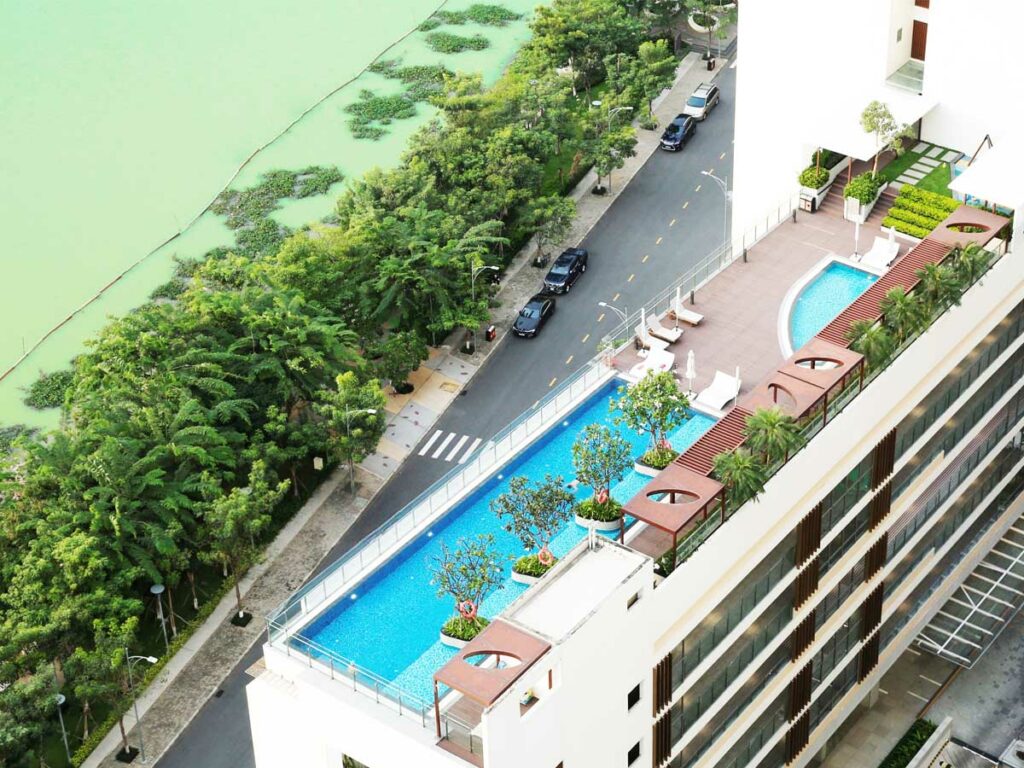 Greening rooftop gardens are plants that have been carefully researched and selected, so that they are suitable for wind strength, altitude, temperature at the rooftop, easy to care for, and less deciduous. The green tree is designed into 3 layers: the grass layer, the shrub layer and the flower tree layer with many beautiful colors.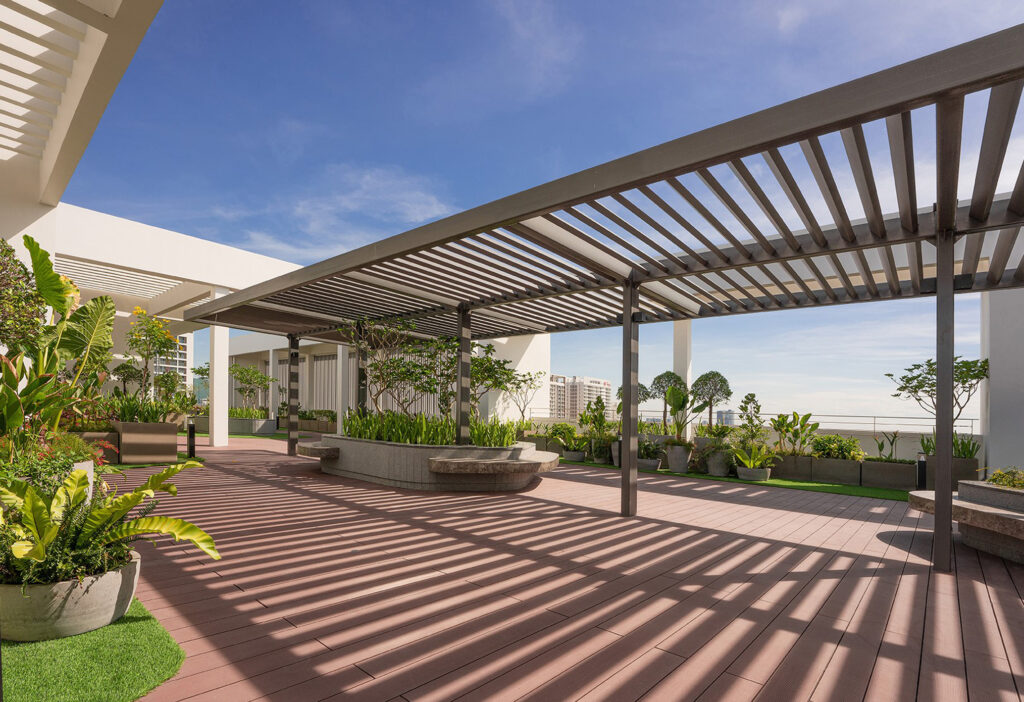 Along with parks such as Sakura, Nam Vien… rooftop gardens at the Midtown complex, The Ascentia has contributed more vivid green areas, bringing more added values of living space and utilities, improving quality of life for residents. Photo above: The rooftop garden of The Ascentia.