Yuth Farm & Foods has recently inaugurated a new outlet in Phu My Hung, Dist. 7, this is the second store of Yuth Farm & Foods in Ho Chi Minh City. The store is dedicated to offering a variety of products including vegetables, fruits, and plant-based instant foods.
Featuring a close and friendly shopping environment, Yuth Farm & Foods allows shoppers to comfortably select fresh products for their families. To celebrate the opening, Yuth Farm & Foods is offering a variety of special promotions and gifts to customers such as:
A 30% discount on all products from November 13 to November 20 when purchased directly at the store.
A "Check-in" program where you can receive fresh vegetables immediately at the Yuth Farm & Foods store in District 7.
An event called "Joining hands to protect the environment": Exchange 10 plastic bags to receive 1 bag of clean vegetables.
With a bill of VND 999,000 or more at the store, you will immediately receive a Yuth Eco bag worth VND 179,000.
Yuth Farm & Foods:
Address: 181 Ton Dat Tien, Panorama, Phu My Hung, Tan Phong Ward, District 7, Ho Chi Minh City
Tel: 0904 259 933
Website: https://yuthfarmandfoods.com/
Opening hours: 8:00 – 21:00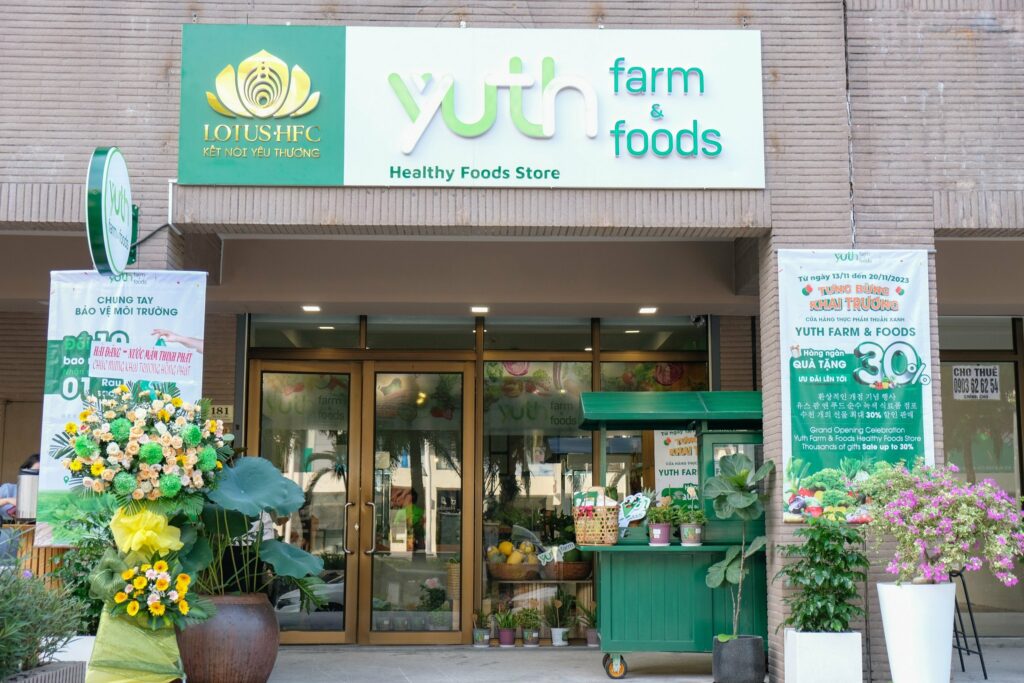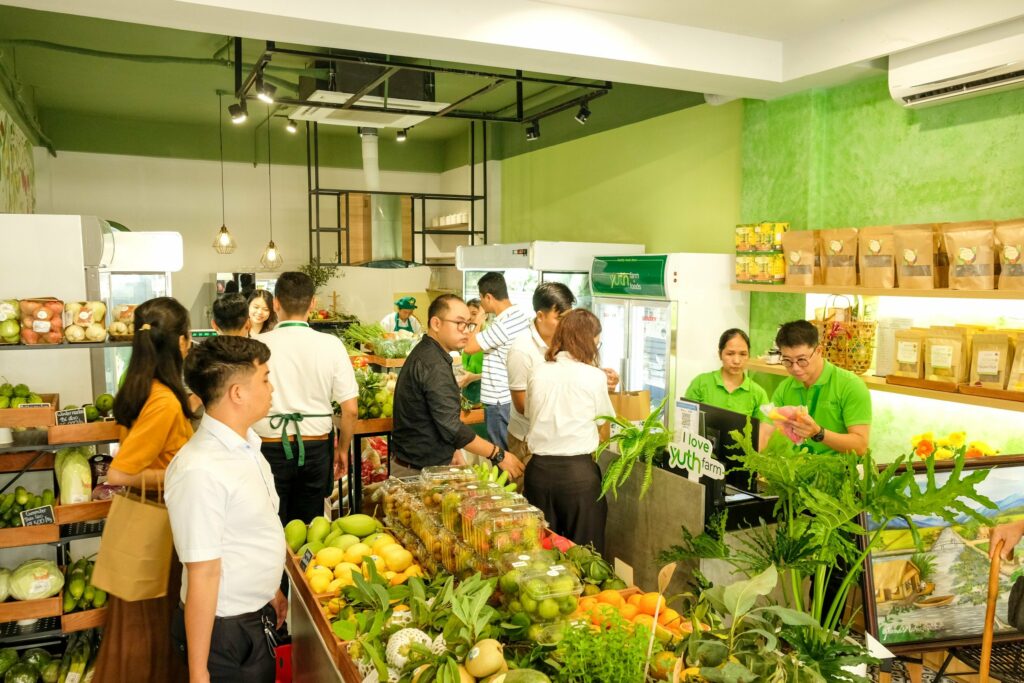 News: Phan Trang