In the morning of April 11, 2022, Phu My Hung Corporation and Hoa Binh Construction Group held the Topping-out ceremony of Lawrence S. Ting School (LSTS), Campus 1, after nearly one year of construction.
Located in Lot C20, in the International Financial and Commercial Center, Phu My Hung City Center, LSTS's Campus 1 with an area of 12,100 sqm is invested by Phu My Hung Corporation. Designed by SURV Architecture Company (Shanghai), the Campus has one basement, one ground floor and 4 floors with a total construction floor area of more than 22,500 sqm. Hoa Binh Construction Group is its General construction Contractor.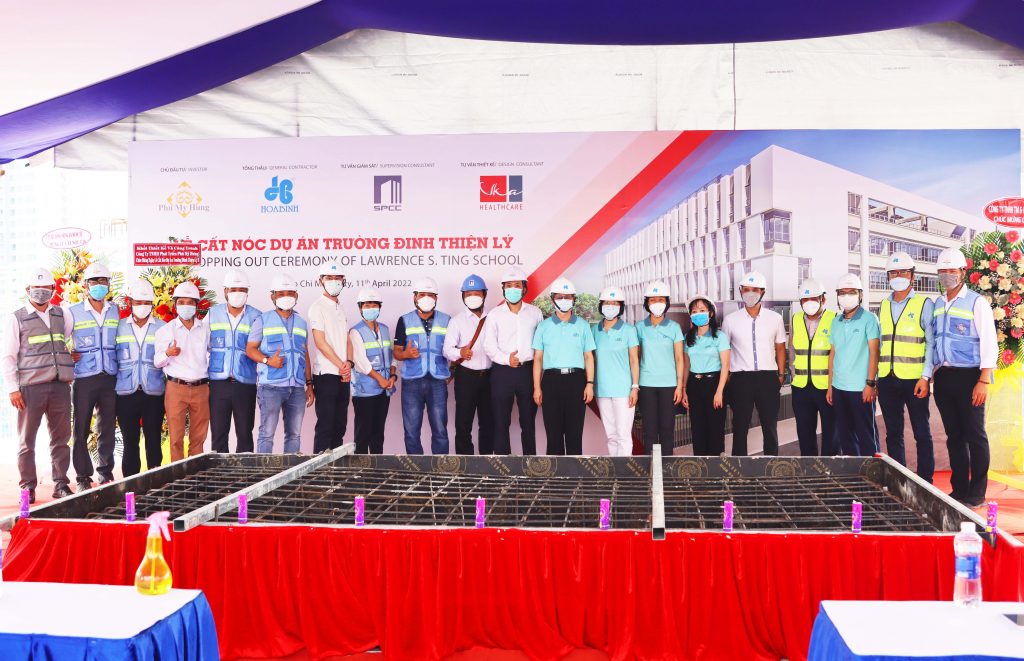 LSTS's Campus 1 would plan to have 43 standard rooms including classrooms, 4 self-study rooms, 6 laboratories and other functional rooms such as Library, Conference Hall, VEX programming Room, Computer Room, Art Room, Dance Room, Music Room, Drama Room, Studio, Creative Space (Marker Lab), etc.
The physical space for students is also invested with a multi-purpose gymnasium, a gym room, a swimming pool, a football Field, a basketball Court and a Driving Range. LSTS's Campus 1 has 32 classes for 1,024 middle and high school students. It is expected to come into operation from August 2022.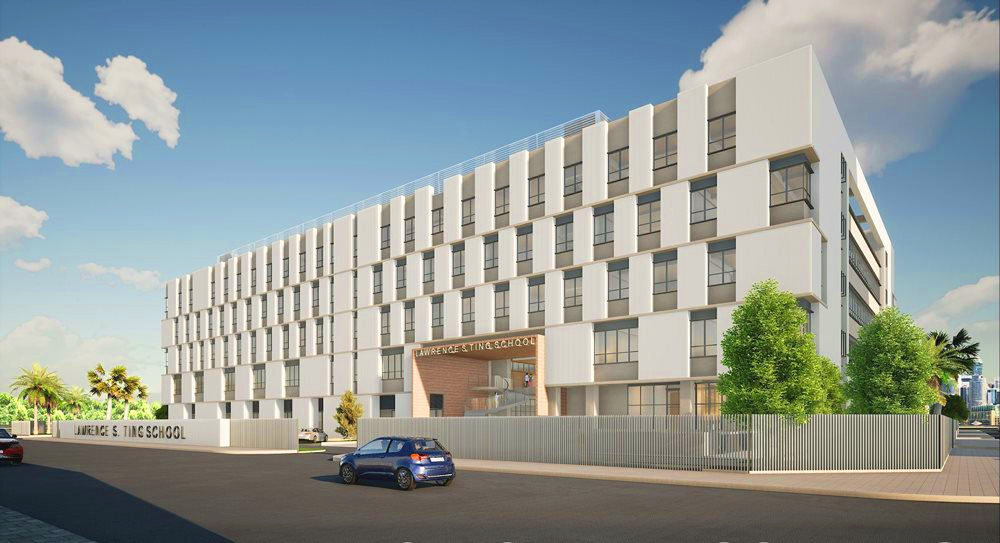 Source: Lawrence S. Ting School