Join us for The 6th Phu My Hung Green Day – 'Green Living – Healthy Living', on August 19th and 20th, 2023. The festival will take place from 8:00AM to 9:00PM at The Crescent, Phu My Hung, District 7, HCMC.
The festival is a showcase for a wide range of green and sustainable products, including agricultural produce, food, eco-friendly household items, decorative plants, and more.
Especially, the festival features a free children's play area with a variety of games and activities, including coloring, fishing, bean sorting, sand art, bracelet making, jigsaw puzzles, and paper toy crafting. There's something for everyone to enjoy.
The festival also features a variety of eco-friendly activities including: Exchange used batteries, books, for gifts, learn how to make toys and plant pots from recycled materials, plant trees. Children who participate in the games will even receive a green plant as a special reward. Come and join us in spreading the message of environmental protection.
The Organizer has prepared over 5,000 gifts for the gift exchange and lucky draw programs, with a 100% chance of winning. However, due to the limited number of gifts, the redemption program may end early without prior notice.
Everyone is welcome to attend the festival, with free admission for all visitors.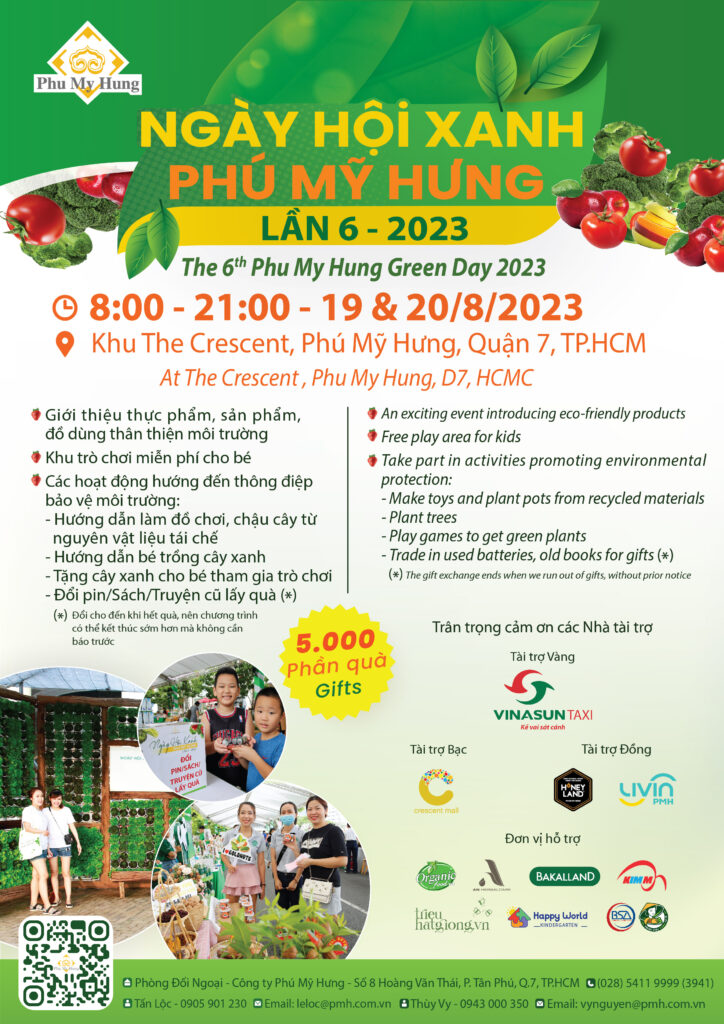 Source: Phu My Hung