On December 28, 2022, the Security Department of Phu My Hung Corporation held a Conference to summarize the security and order situation and fire prevention in 2022 in the urban area. Attending the conference were representatives of Ho Chi Minh City Police, the Commanding Committee and professional divisions of District 7 Police, Military Command of District 7, Saigon South Traffic Team, Da Phuoc Traffic Team, the People's Committees of Tan Phong and Tan Phu Wards…
According to the Phu My Hung Security Department's report, in 2022, thanks to the tight coordination between Phu My Hung and the functional forces in patrolling, monitoring and handling, the violation cases of security in the urban area were reduced compared to previous years. Fire prevention and fighting work has been also carried out regularly and continuously in the neighborhoods with rehearsals, propaganda and training sessions for residents. The conference also raised outstanding issues such as street vendors, encroachment, etc., for the parties to discuss solutions.
In the coming year, the Phu My Hung Security Department and the District 7 Police will continue to promote the implementation of the Regulation on coordination on issues of security and fire prevention, contributing to bringing peace to residents of the urban area.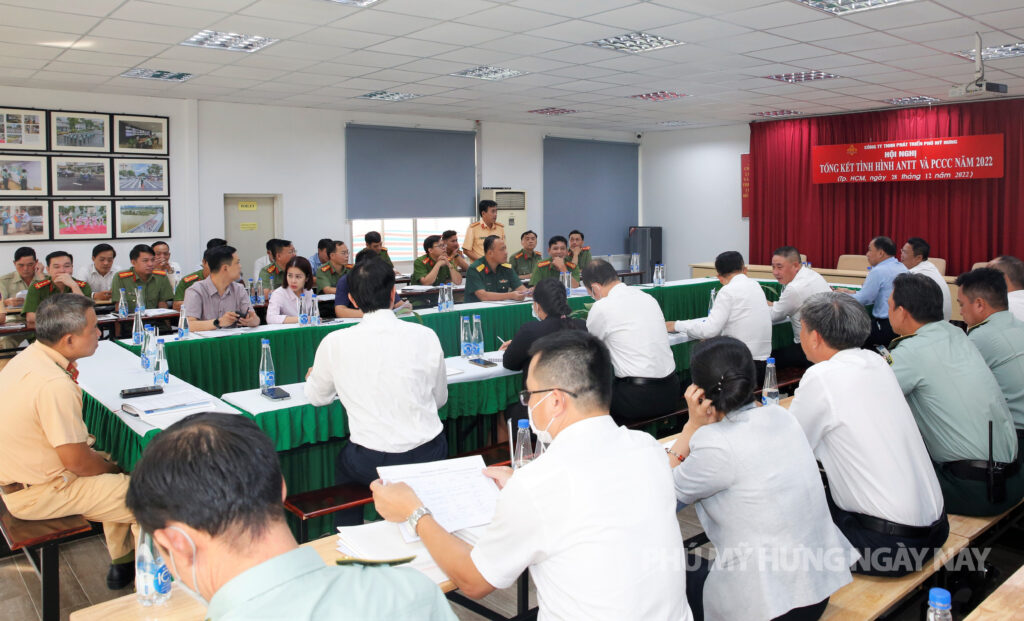 Thanh Toan