Pho Xich, a famous brand name in the Northern, has been in Phu My Hung for about 7 years. Pho Xich's origin came from the traditional Pho Shop on Luong Van Can Street, Hoan Kiem District. With a reputation built for more than 60 years, , Pho Xich was quickly welcomed and appreciated by many diners due to its unique heirloom, authentic taste of Hanoi.
Pho Xich specializes in chicken noodle soup. Its broth is stewed from chicken meat and bones, bringing natural sweetness. Made as per the recipe from the North, the rice noodles (Pho) are soft and elastic. Pho Xich cooks with backyard chicken whose meat are sweet, tough and firm. Pho Xich is served together with a cup of salt mixed with pepper and chopped lemon leaves which is as per the traditional culinary – "Chicken with lemon leaves".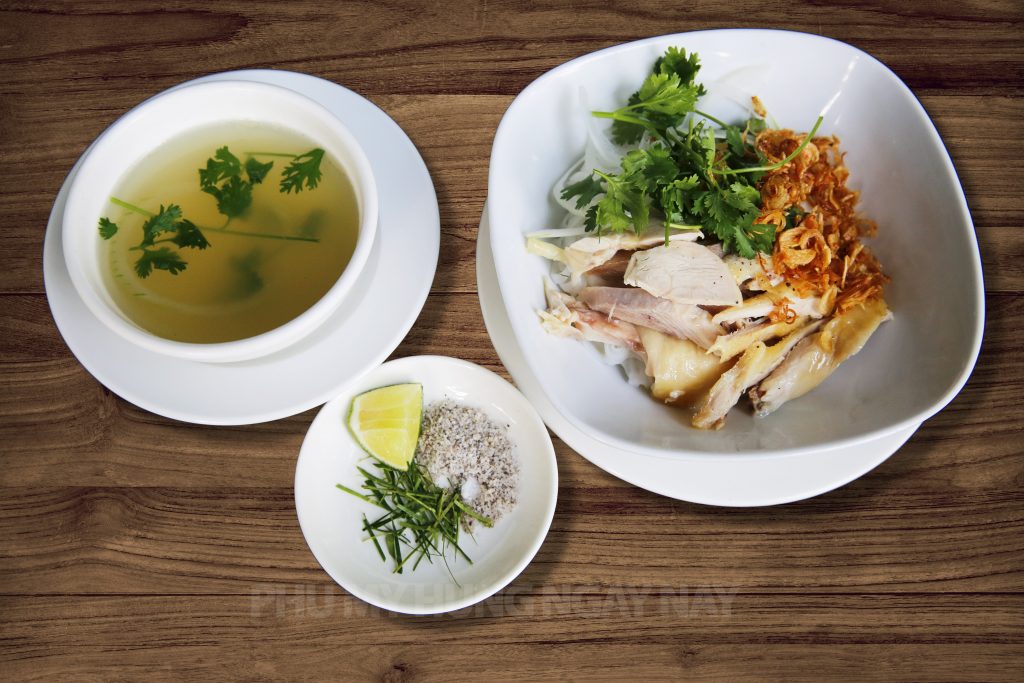 Besides chicken Pho, Pho Xich also serves many other Northern dishes such as beef noodle soup, beef fried rice, mixed pho, mixed vermicelli, fried pho, fried noodles… In the morning, there also serves chicken sticky rice, rousong sticky rice as per northern taste.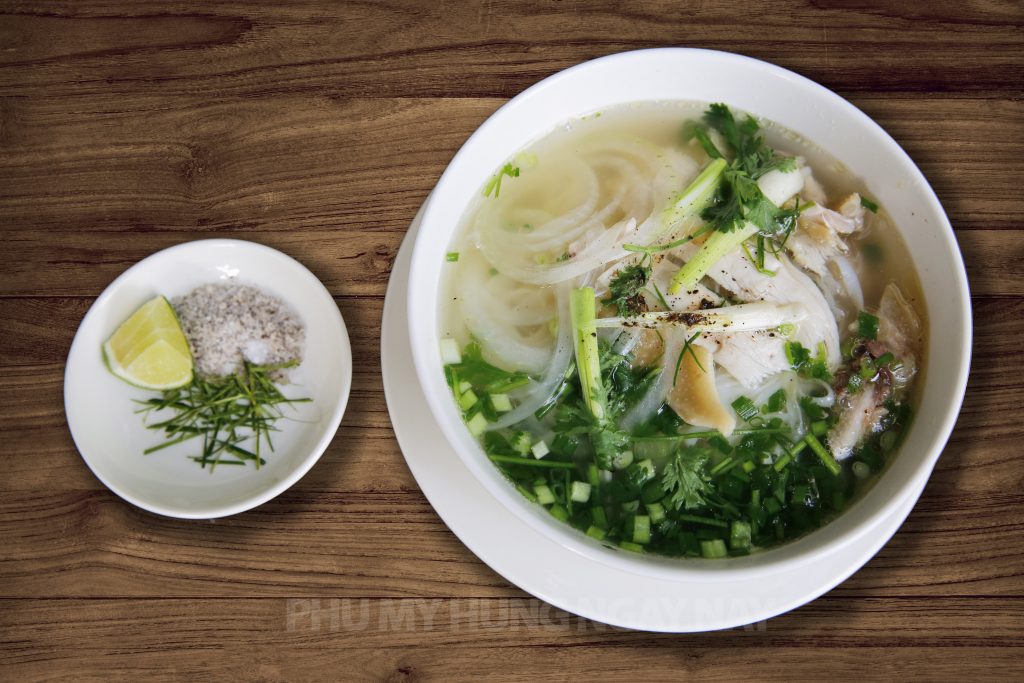 For Northerners living in Ho Chi Minh City who want to rediscover the taste of old Hanoi chicken noodle soup, or Southerners who want to discover standard Northern dishes, Pho Xich is an appropriate choice.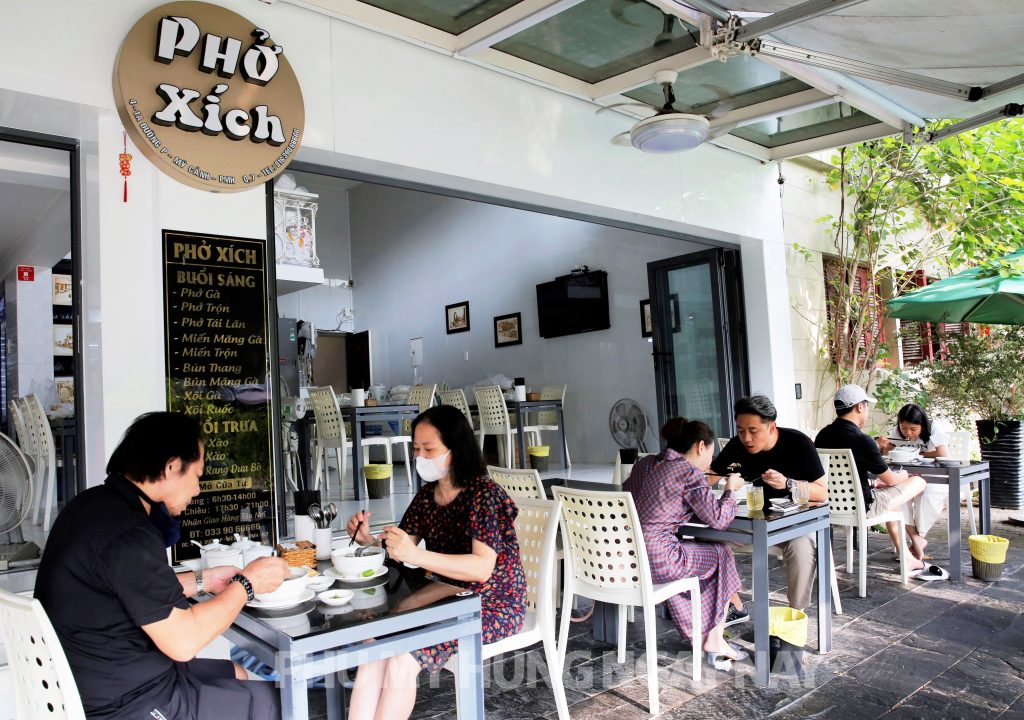 Pho Xich's address: No. 4-1A, P Street, My Canh Quarter, Phu My Hung, Tan Phong Ward, District 7, Ho Chi Minh City.
For more traditional Pho restaurants in Phu My Hung, please go through:
https://phumyhungngaynay.com/am-thuc/nhung-quan-pho-gia-truyen-o-phu-my-hung-pho-tung
https://phumyhungngaynay.com/am-thuc/nhung-quan-pho-gia-truyen-o-phu-my-hung-pho-trang