On September 23, 2023, Phu My Hung Corporation and Lawrence S. Ting Foundation will host The "21st Lawrence S. Ting Scholarship Awards and Donation Presentation of 2023″ at the Saigon Exhibition and Convention Center (SECC) in District 7, Ho Chi Minh City.
This year, Lawrence S. Ting Foundation is set to grant 190 scholarships with a total value of VND 2.252 billion to students who have demonstrated outstanding academic performance and a strong sense of community spirit in high schools, colleges, and universities across the country. Each scholarship awarded to a student is valued at VND 14 million per year, while high school students will receive VND 6.3 million per year.
Additionally, through Lawrence S. Ting Foundation, Phu My Hung Corporation will also provide scholarships worth VND 5.744 billion to Foundations, Charity Associations, and Study Encouragement Associations in all 63 provinces and cities across Vietnam. These organizations will then distribute these scholarships locally to support education.
Over the past 18 years, Phu My Hung Corporation and Lawrence S. Ting Foundation have collectively awarded more than VND 166 billion in scholarships. These scholarships have benefited students facing various challenges, including those from ethnic minorities, disabled children, orphans, and others, with the goal of helping them continue their education, enhance their capabilities, and contribute to nurturing talent for the country of Vietnam.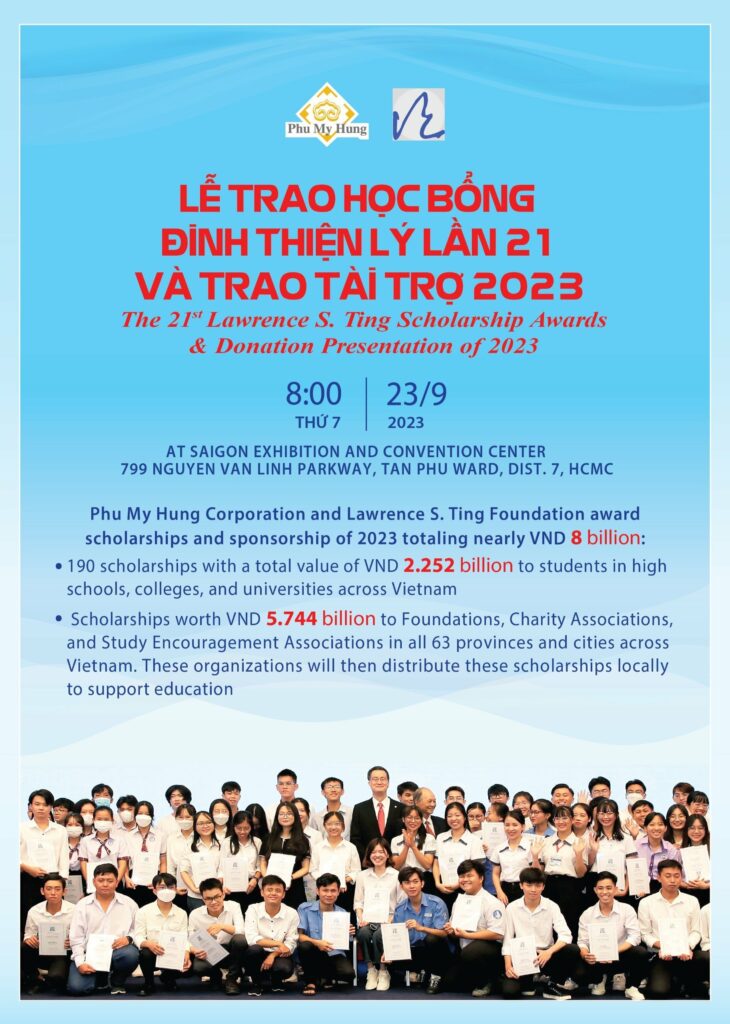 Source: Phu My Hung