30 years of hardship, rising from the swamp to have a civilized and modern urban area like today is a journey of perseverance and consistency in the investment-development goals that the company calls "Journey of Aspiration". A city of dreams has formed from the efforts of many hearts and minds synergizing to create today's results.
Along with the journey of creation, Phu My Hung Corporation together with Lawrence S. Ting Foundation (formerly known as Lawrence S. Ting Memorial Fund) has jointly implemented many social programs and community support activities in the spirit of gratitude, giving back to society to aim at sustainable development.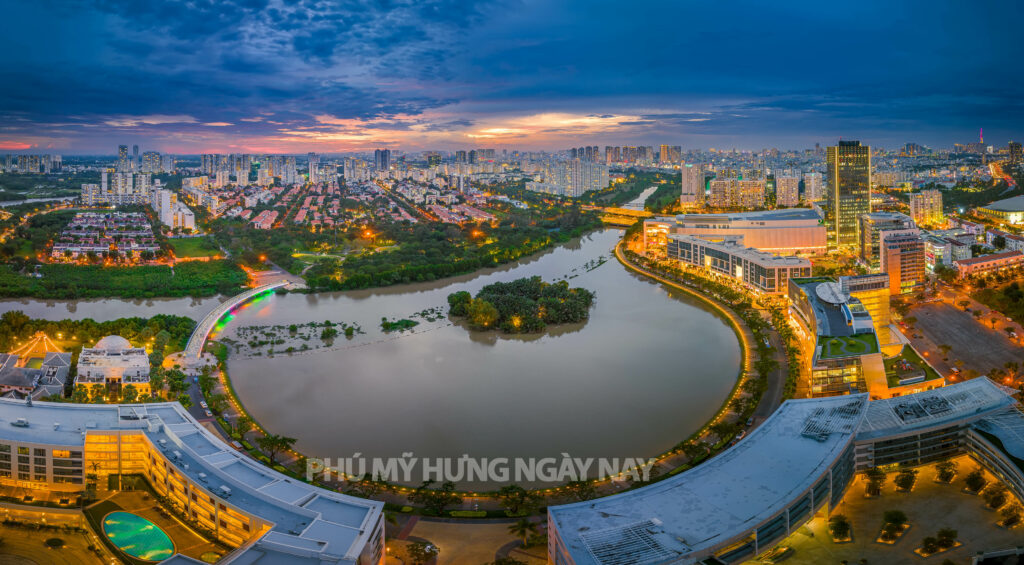 Urban culture from community connection activities
Every January, Phu My Hung Corporation cooperates with the People's Committee of District 7, District 8, Nha Be District, Binh Chanh District to organize the Lawrence S. Ting Charity Walk to encourage the spirit of physical training, walking for health and sharing to support the poor people to celebrate Tet. 18 times of organization is also the 18 years, in which this charity walk has attracted more than 225,000 participants, together mobilizing nearly 45 billion VND to contribute practically to the work of social security and take care of difficult situations in the locality. From the donation of the program, many difficult circumstances were given Tet gifts; houses of gratitude were built, houses of love were repaired; means of livelihood were given, etc. contributing to the improvement of life.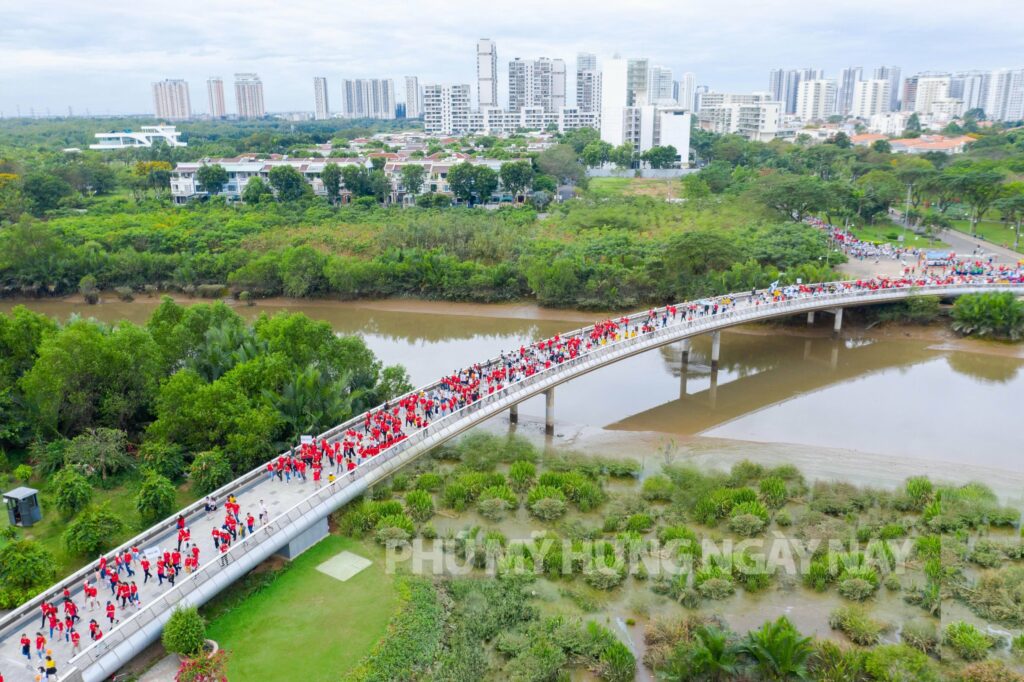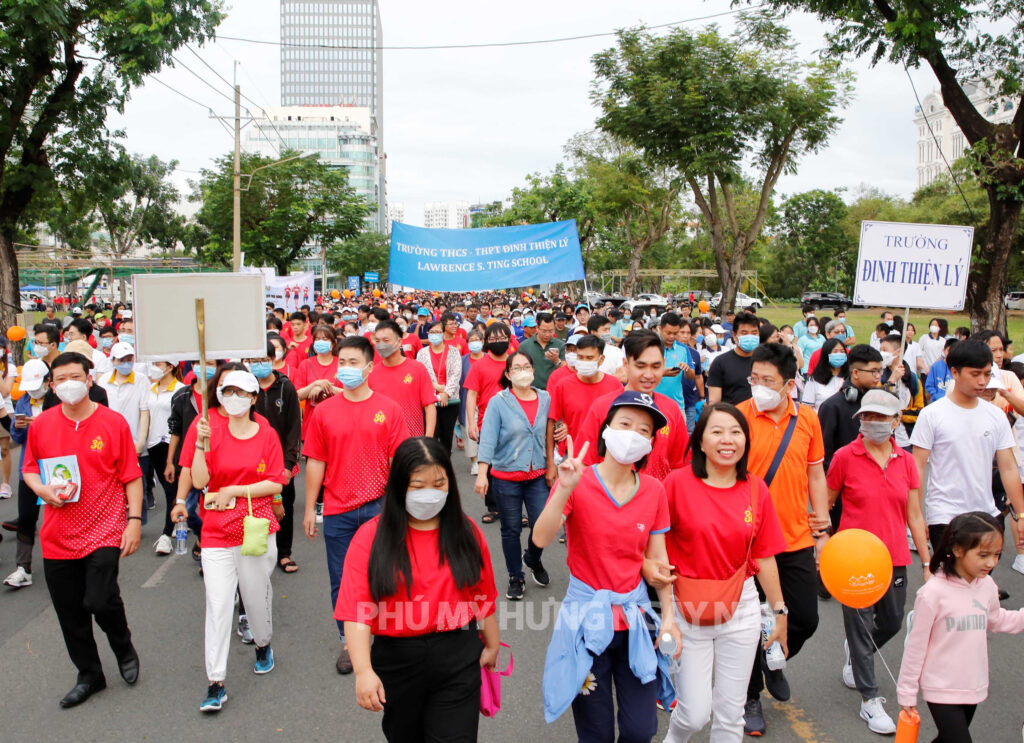 Held every year on the occasion of the traditional New Year since 2004, Phu My Hung Spring Flower Festival over 19 years of organization has brought great spiritual value to the people and is considered one of the spring destinations of Ho Chi Minh City that attracts millions of visitors every year, including domestic and foreign visitors. Through each unique theme, Phu My Hung Spring Flower Festival has contributed to recreating and honoring the traditional cultural beauty of Vietnamese people. "The last days of the year are busy, but my family still takes time to visit Phu My Hung Spring Road and take photos. Seeing the Spring Road is feeling Tet atmosphere rushing back; the sightseeing space is quite comfortable and clean; the miniatures are full of spring flavor. Like this year, my children can see with their own eyes the corn garden and the broccoli flower garden recreated with high educational value," shared Mr. Minh Thai, a resident of the Happy Valley.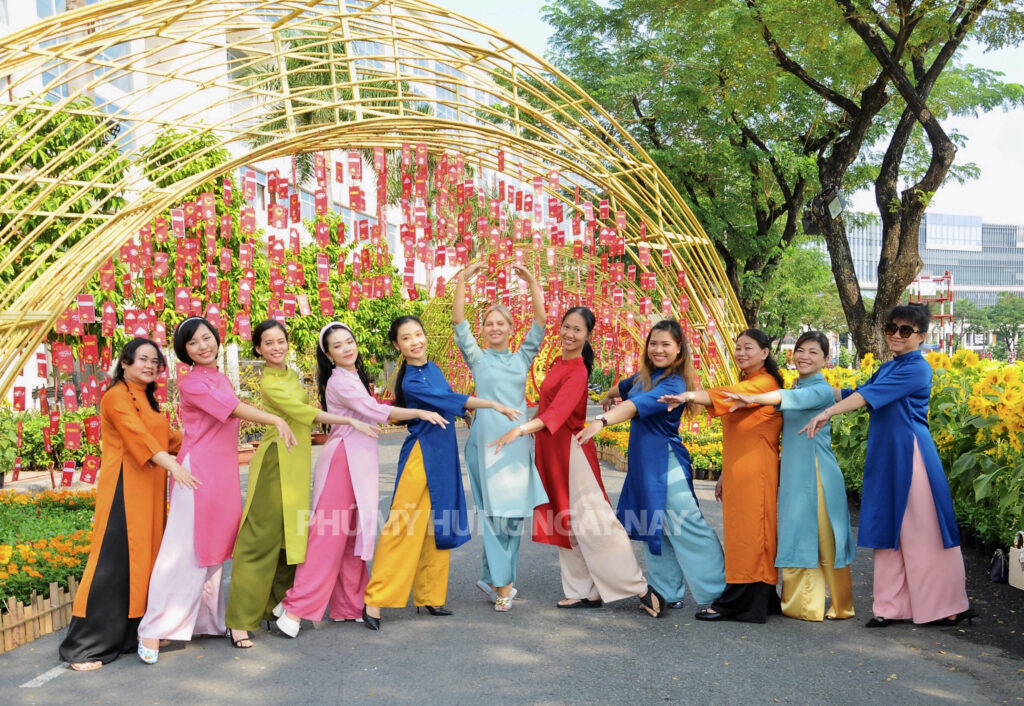 Around May every year, the urban area is bustling with the event "Phu My Hung – Children's Day" organized on the occasion of the International Children's Day (June 1) to create a summer playground for children and have close family connection. Next, Phu My Hung Green Day contributes to arousing the movement of "Green living – Healthy living" among residents of Phu My Hung and surrounding areas, through the use of clean, quality and safe products.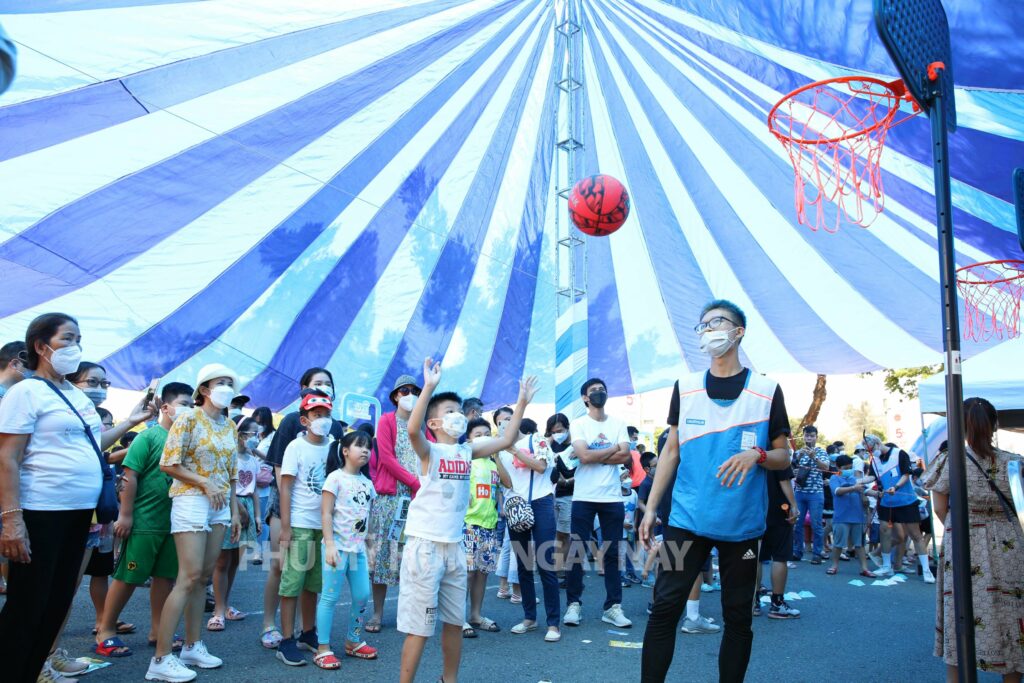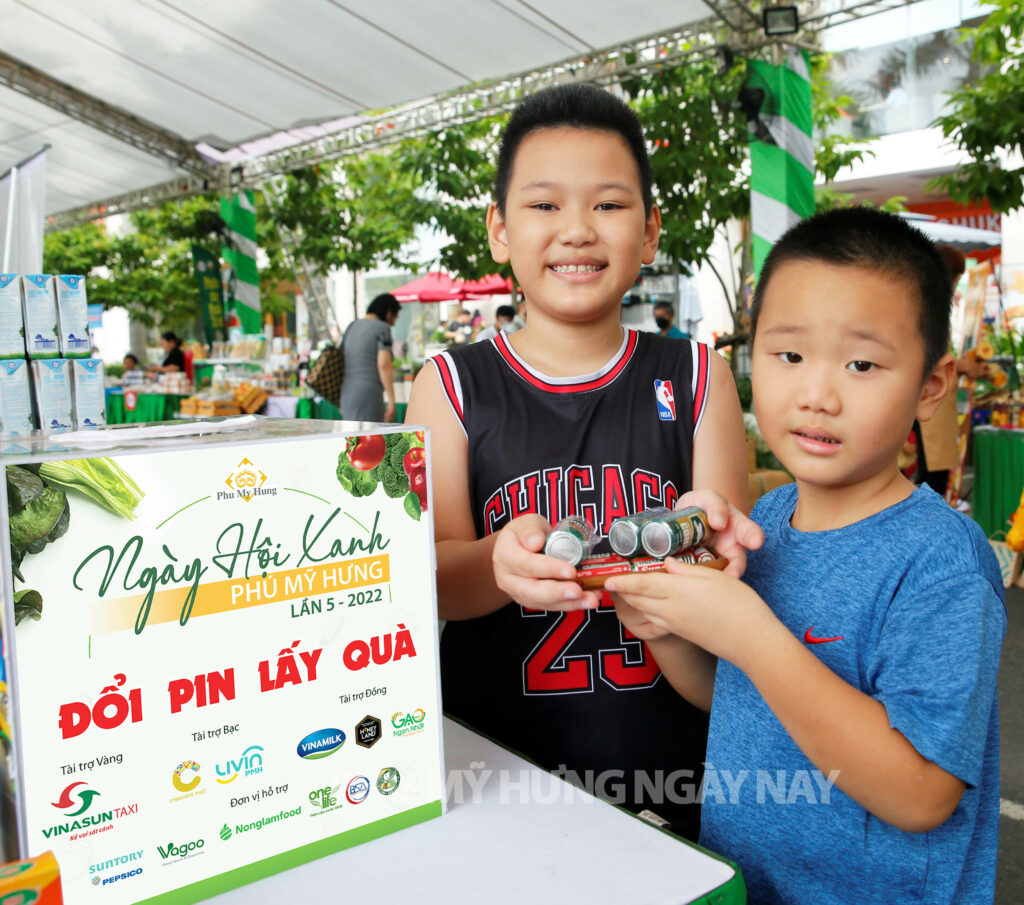 Volunteer culture, sharing with the community
As one of those who have contribution to promoting the development of the southern part of the city, Mr. Phan Chanh Duong – Director of Lawrence S. Ting Foundation shared: "Since the construction of Tan Thuan Export Processing Zone, Mr. Lawrence S. Ting, late Chairman of Phu My Hung Asia Holdings Corporation and Phu My Hung Corporation told me about his desire to set up a charity fund to help people with difficult circumstances, especially Vietnamese children. When the export processing zone was completed in 1991, Mr. Ting and his associates established the Tan Phu Foundation, which funded programs for eye surgery and cleft palate surgery for children with disabilities. From socio-economic development projects, Mr. Ting and I always carry out the motto of taking Thien Dao (God way) and Nhan Dao (Humanity way) as the basis. Thien Dao is the principle of following nature, such as developing projects and works in harmony with nature, especially Phu My Hung urban area. Nhan Dao is taking people as the basis, supporting those who are even more difficult than us. This is also the core value to develop Phu My Hung urban area in a sustainable way for the past 30 years in terms of economy and community connection.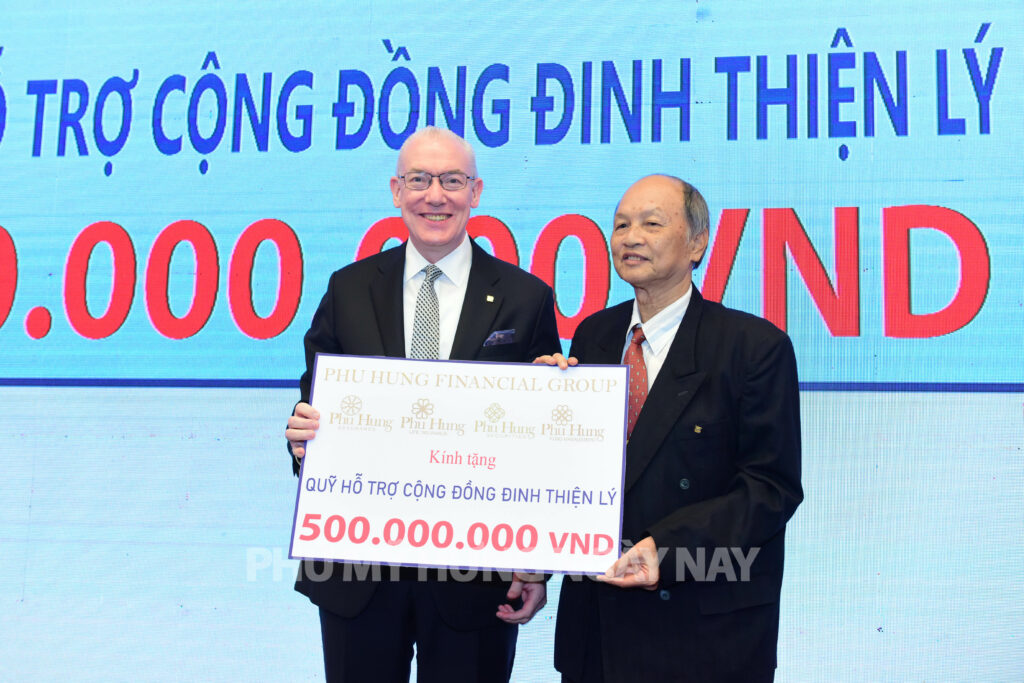 In 2005, the Lawrence S. Ting Foundation was established to continue Mr. Ting's ideal of helping people and helping life during his lifetime, continuing his volunteer projects, supporting the community and spreading the "Seeds of charity". In 2022, the Lawrence S. Ting Foundation was renamed Dinh Thien Ly Foundation (Dinh Thien Ly is the Vietnamese name of Mr. Lawrence S. Ting).
Volunteer hearts followed each other, spreading and sharing to create a sustainable humane community during all these years. So far, Phu My Hung Corporation together with Lawrence S. Ting Foundation and other companies in the group have contributed to supporting the community with a total amount of more than VND 533 billion, of which funding for the education sector is more than VND 238 billion; health sector VND 112 billion; VND 183 billion for social charity and other community activities.
Interested in education and training
Realizing that education is a way to help people escape poverty and promote social development, in recent years, Phu My Hung Corporation and Lawrence S. Ting Foundation have sponsored the education and training sector in Vietnam. Only in the field of education, in addition to the talent incentive scholarships awarded directly to students in the awarding ceremony of Lawrence S. Ting scholarships, Lawrence S. Ting Foundation also through other Funds and Charity Associations, Study Encouragement Association of 63 provinces and cities across the country to give scholarships to students in remote areas.
Tens of thousands of students have had access to the scholarships, have achieved positive results from the encouragement and support "timely, right subjects" of this scholarship program. When asked about her feelings after receiving the Lawrence S. Ting scholarship, Nguyen Thi Xuan Nhat (currently an employee of Tiki Co., Ltd.) shared: "I feel very lucky to receive the Lawrence S. Ting scholarship continuously for 2 years. Thanks to this support, I had more motivation to continue going to school and the economic pressure on my family was reduced. I studied harder and tried harder to get a stable job like today. Currently, I also spend a small part of my salary to support charity activities. This is also how I want to help back the community."
In parallel with the scholarship program, Phu My Hung Corporation and Lawrence S. Ting Foundation have also sponsored equipment, facilities and training programs for schools across the country with a total budget of more than VND 79 billion. With the program "Moving forward with IT", Phu My Hung Corporation has made a positive contribution to Vietnam's IT sector with 122 computer labs offered to 96 schools across the country. The Foundation has donated 586 sets of equipment connecting microscopes with audio-visual devices in laboratories to schools in some provinces and cities and was highly appreciated by education leaders. Schools that are deteriorated and lack facilities in Ca Mau, Ben Tre, Tra Vinh, Ha Tinh, Thai Binh, etc. have been supported by the Foundation to build and re-equip classrooms, laboratories, etc. so that students have better learning conditions. At the same time, English camps and English- speaking contests have also been organized for students to improve their knowledge and practice necessary skills.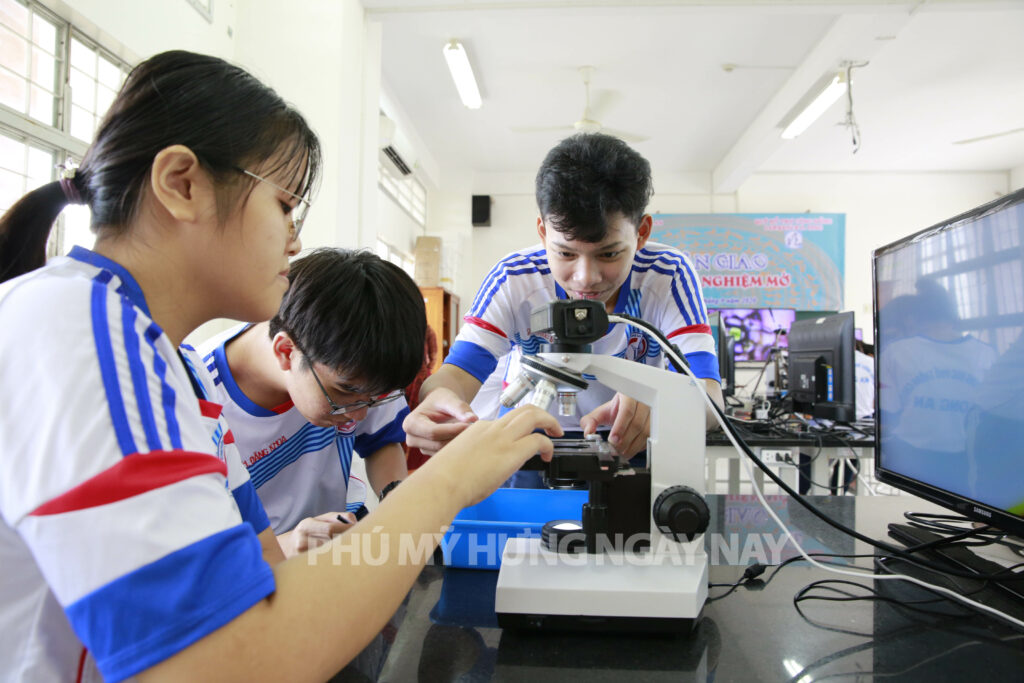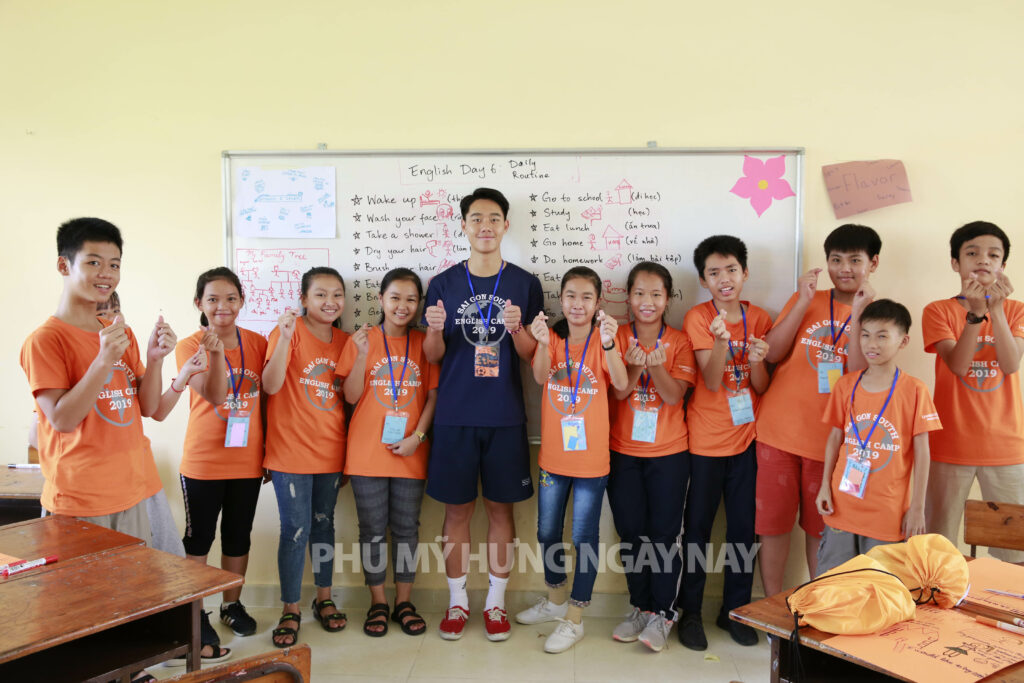 Caring for the less fortunate
Aiming to share with people with disabilities across the country, the Lawrence S. Ting Foundation implements a humanitarian program called "Giving wheelchairs and hand-pedal tricycles of love". From 2009 up to now, the Foundation's charity workers have contacted the Red Cross of the provinces in order to find and help the disabled and Agent Orange victims to donate wheelchairs and hand-pedal tricycles. This is a means for them to move more easily, contributing to reducing the burden on the family and adding more opportunities to rise up in life. In order to extend the arm of sharing with the community, the Foundation has called for businesses to participate in the 1:1 reciprocal program. With this program, businesses donate as many wheelchairs and hand-pedal tricycles, the Fund will reciprocate the same amount. So far, 30,834 wheelchairs and hand-pedal tricycles have been offered to 63 provinces and cities across the country with a total budget of nearly VND 54 billion.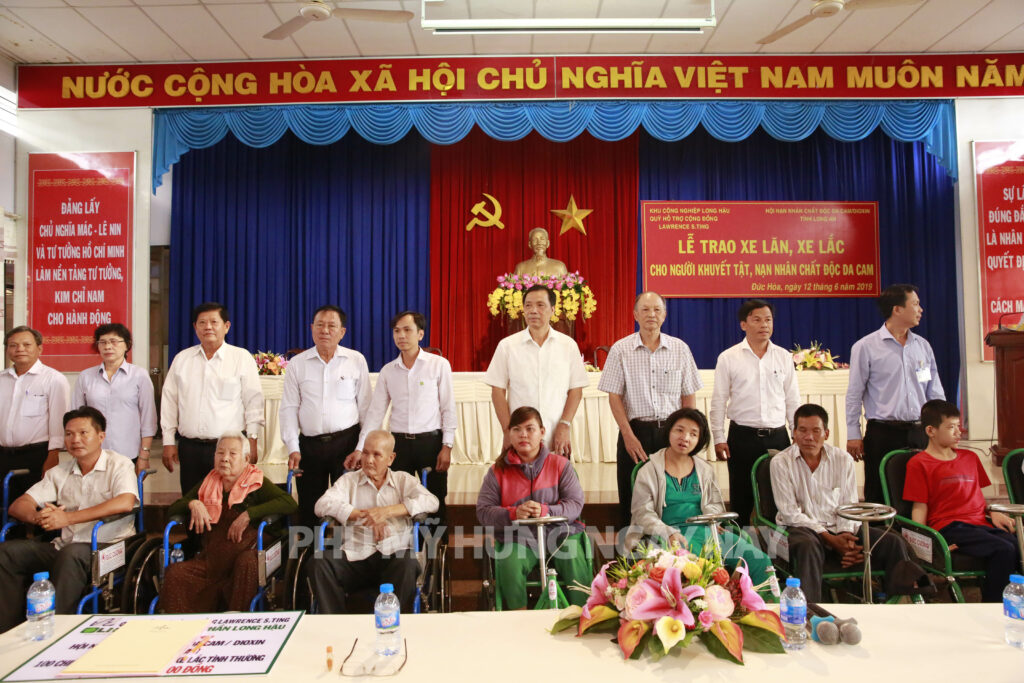 Another practical project of Lawrence S. Ting Foundation is being implemented called "Our Better Angels". This is a project aiming at children with disabilities with the goal of improving the quality of education for 1,000 children with disabilities in the Mekong Delta. Implemented in 2021, so far, the project has implemented many activities, such as coordinating with schools to classify the form of disabilities of the children, organizing seminars to raise parents' awareness about education, improving capacity and abilities of children with disabilities, building electronic libraries to create a learning database for students and teachers, coordinating with lecturers of the Central College of Pedagogy to open short courses to improve teaching quality for teachers, organizing Christmas events to create conditions for children with disabilities to have more opportunities to integrate into the community, etc. Currently, the project is continuing to follow the plan and make efforts to mobilize funds to support facilities for schools that are in need.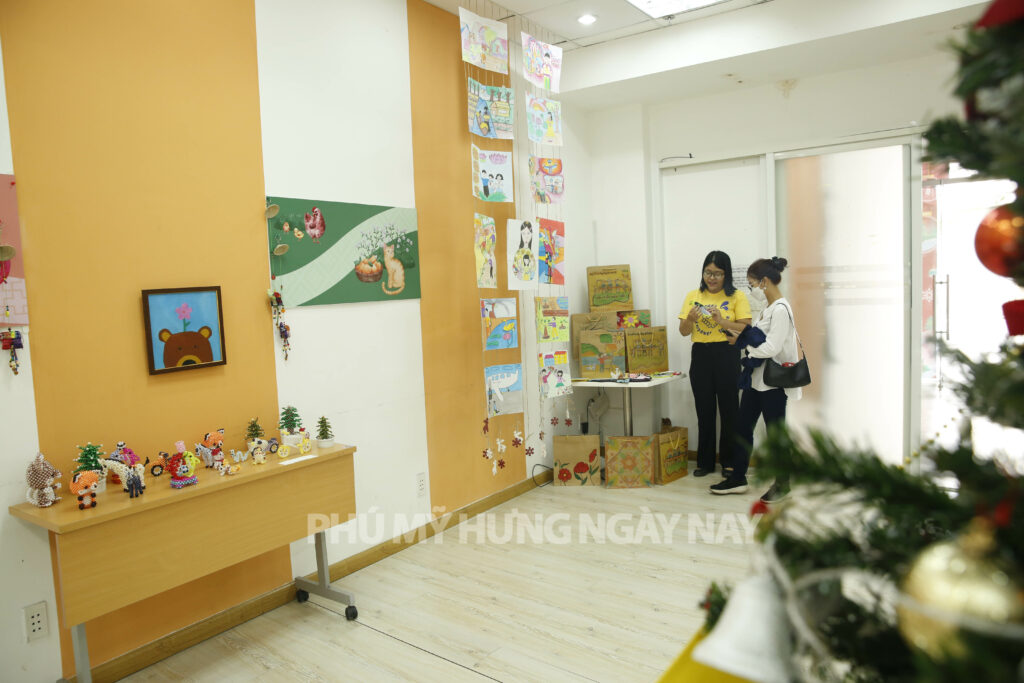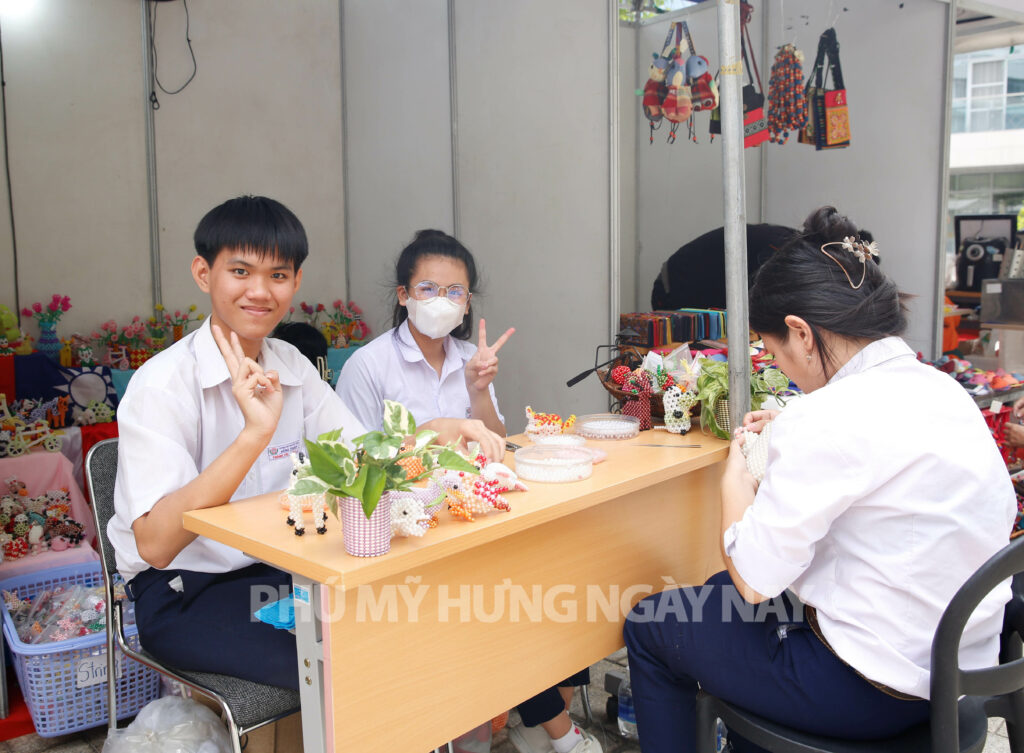 Support activities in medical field
Lawrence S. Ting Foundation has also made practical contributions to the community in the field of health, amounting to more than VND 58 billion. These are activities, such as free medical examination and treatment for poor patients, sponsoring hand surgery, supporting heart surgery for children, building medical stations, coordinating with MedShare (USA) to sponsor medical equipment and supplies for Vietnamese medical facilities, building and buying equipment for the Hemodialysis Center at Nha Be District Hospital, etc. In addition, Phu My Hung Corporation and Lawrence S. Ting Foundation also sponsored a total of about VND 183 billion for victims of natural disaster, built rural bridges, donated houses of gratitude.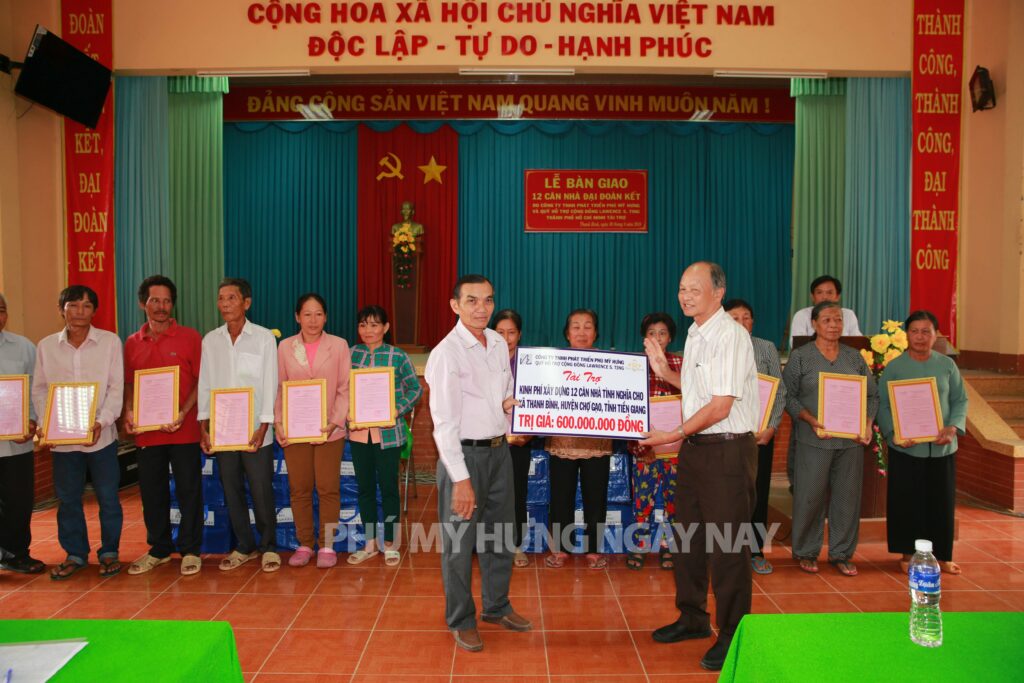 The volunteer activities of Phu My Hung Corporation have contributed to creating a culture of charity and sharing culture from the new urban area. It is a small journey – building features of urban culture – in a big journey – journey of aspiration – that Phu My Hung Corporation has strived to establish during the past 30 years.
Cam Lai