The new school year 2022 – 2023 will be a year with two important milestones of Lawrence S. Ting School (LSTS): the 15th anniversary of the school's establishment and the inauguration of a new campus. We had an interview with Ms. Hoang Thi Diem Trang, Principal of Lawrence S. Ting School about the school's activities in the new school year.
Reporter: Dear Ms. Principal, first of all, would you please share some information about Lawrence S. Ting School's new Campus!
Ms. Hoang Thi Diem Trang: Lawrence S. Ting School was built by Phu My Hung Corporation in 2007 and officially came into operation in August 2008. Although the operating time is not too long compared to other schools, Lawrence S. Ting School has partly affirmed its position and contribution to the education industry, along with the very good recognition and evaluation from parents and students.
However, with the current facility, the maximum capacity of Lawrence S. Ting School can accept only about 1,500 students, while there are still many students with needs and aspirations to study at the school. The construction of the new campus aims to continue and develop the educational goals that the school has set up.Their goals are to train generations of students having comprehensive capabilities and becoming global citizens with vision and leadership ethics and service spirit.
The Lawrence S. Ting School's new campus – mentioned as Campus 1 – is located in the Phu My Hung International Commercial and Financial District, about 2 km from the Head Office (the current Lawrence S. Ting School). Starting construction in April 2021, Campus 1 is expected to be inaugurated and put into operation from August 2022. LSTS's Campus 1 has an area of 12,100 sqm including 1 basement, 1 ground floor and 4 floors. This will be a fully functional campus (educational space complex) with a learning space designed and planned in the direction of comprehensively developing students' academic ability, artistic ability and physical ability. This is suitable to the educational goals of the 21st century.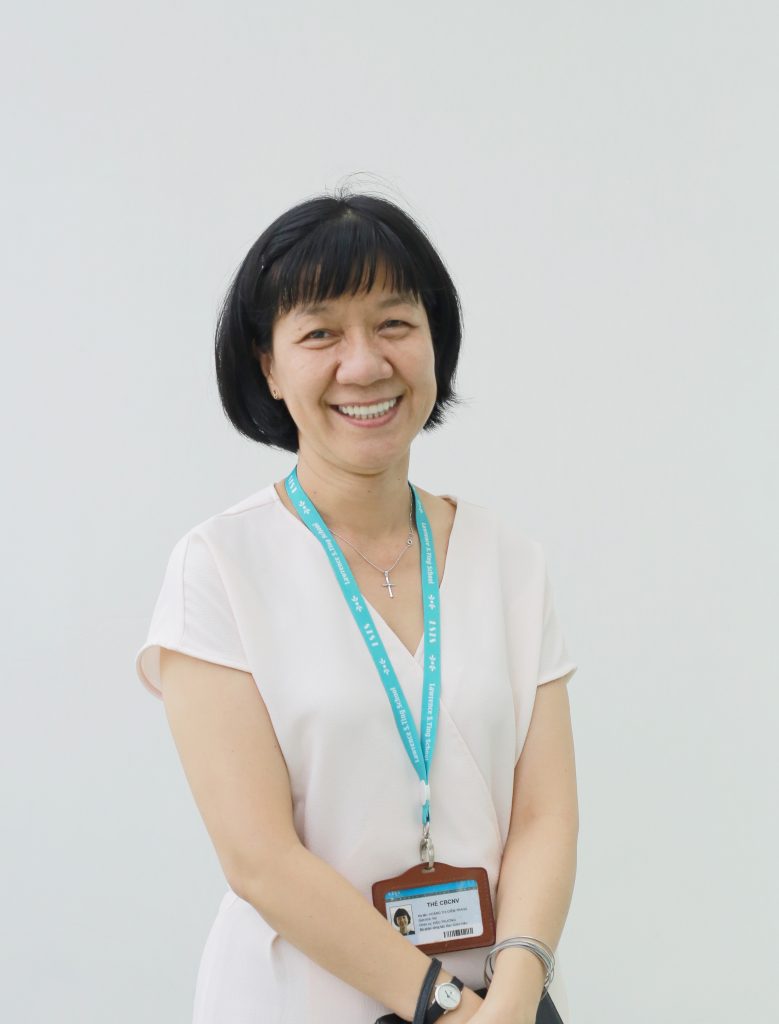 Reporter: Will the construction and operation of the new campus bring innovations to the school's training plan, Ms. Principal?
Ms. Hoang Thi Diem Trang: Besides the Head office, the operation of Campus 1 creates more chances for LSTS to divide into grades and build a specific educational space for each grade. Specifically, the Head Office will be the learning place for students from grade 6 to grade 8. Campus 1 will be a study place for high school students and grade 9. The fact is that 9th grade students will study in the same campus with high school students. It is an intention of the school to help 9th grande students approaching and making acquaintance with the high school environment. Based on that, they will acknowledge their own orientation clearly. Such division helps the School having more space and conditions to invest and install the appropriate, specialized and specific equipment for each grade.
Specifically, at Campus 1, the School will arrange a lot of space and invest the modern equipment and machines to serve for students' learning, experiments, scientific research, teaching information technology and practice subjects such as the Robotic classroom, VEX, Maker Lab, laboratory systems for Physics, Chemistry and Biology subjects, especially the laboratory of Molecular Biology… for high school level.
The learning space at Campus 1 is also arranged in accordance with the school's training curriculum and meets the 2018 program of the Ministry of Education and Training for high school. It means students will have chances to choose subjects, groups of subjects and also there will be more extracurricular activities. For example, for physical education, besides the existing subjects such as volleyball, basketball, football, badminton, table tennis, swimming, etc., Campus 1 also has an driving range, giving additional choice for students.
As for the Head Office, the school is also being "renewed" by upgrading and adjusting many items such as: upgrading a 500 square meter library with new equipment, tables and chairs; the electronic library being under construction; upgrading the chess field; investing 2 new artificial grass football fields; upgrading the teacher cafeteria; replacing the cabinets in the classrooms… The equipment system has also adjusted to serve for students of secondary school (previously used for both levels).
Both the Headquarter and Campus 1 have their own beauties and, importantly, are appropriate for each school level. We want to make students being proud of their school, as well as help them gain valuable experiences at both campuses during their school years at Lawrence S. Ting School.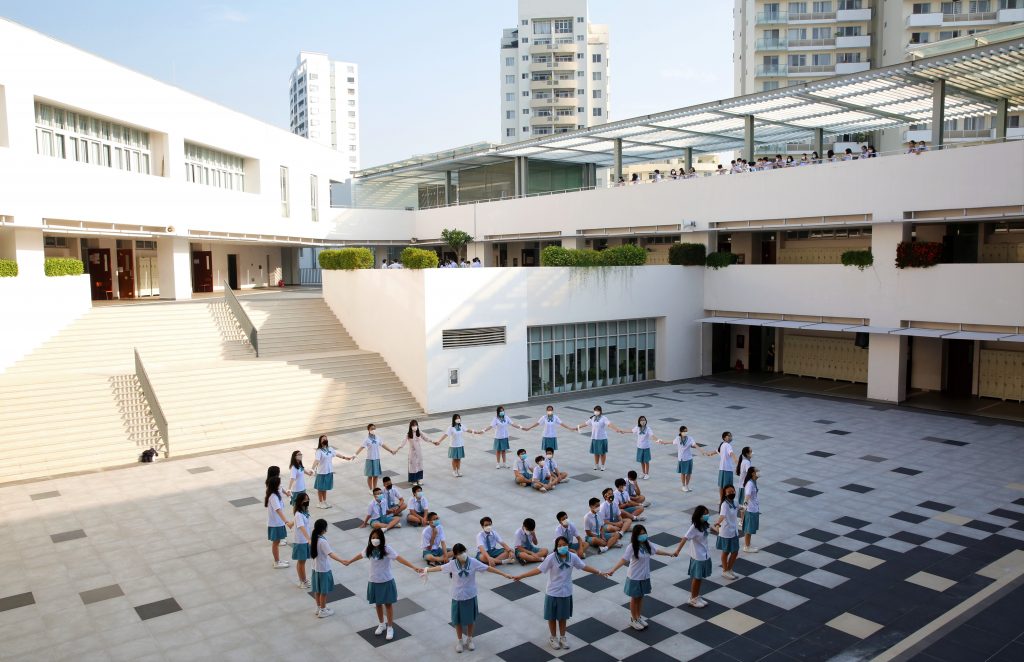 Reporter: Thank you!
DINH THIEN LY SCHOOL INCREASES ENROLLMENT TARGET IN NEW SCHOOL YEAR
In the 2022-2023 school year, Lawrence S. Ting School expands enrollment in many grades as follows:
– Grade 6: 320 students (10 classes), increasing 104 ones comparing to the previous school year
– Grade 10: 288 students (8 classes), increasing 72 ones
Remarkly, the school has also reserved a quantity for transferred students of other grades as follows: Grade 7: 72 students, Grade 8: 72 students, Grade 9: 6 students and Grade 11: 10 students.
For more information about enrollment at Lawrence S. Ting School, please visit: https://lsts.edu.vn
Thanh Toan