The evaluations and feelings of students and parents, whose children are studying at Lawrence S. Ting School, will somehow explain the "attraction" of this school in recent years.
Vo Le Bao Vy – Class 12I2: "I grew up in Lawrence S. Ting School's environment"
Joinning Lawrence S. Ting School (LSTS) since the 6th grade, I still remembered the first days when coming to School. I was really impressed by the modern facilities, spacious space, many green areas. The closeness of teachers and the friendliness of friends helped me quickly to integrate into the new environment.
Here, from a passive, shy and introverted student, I gradually became active, confident, active in learning and actively participating in school activities. The School's curriculum and educational methods provide students with many opportunities for hands-on experience. Because often doing projects, researching scientific topics, we can develop thinking and skills on teamwork, communication, presentation, etc.
A wide range of extracurricular activities, clubs and elective subjects help students to discover themselves and develop talents. During my school years, I participated in some clubs including photography (6th grade), choir (grade 7-8), event (9-11). In 9th grade, I also participated in the school's summer camp in Taiwan. This summer camp gave me and my friends the opportunity to teach Vietnamese language for Vietnamese children living there. Such extracurricular activities and club activities have helped me growing up, developing myself, expanding relationships and having more opportunities to interact with international friends.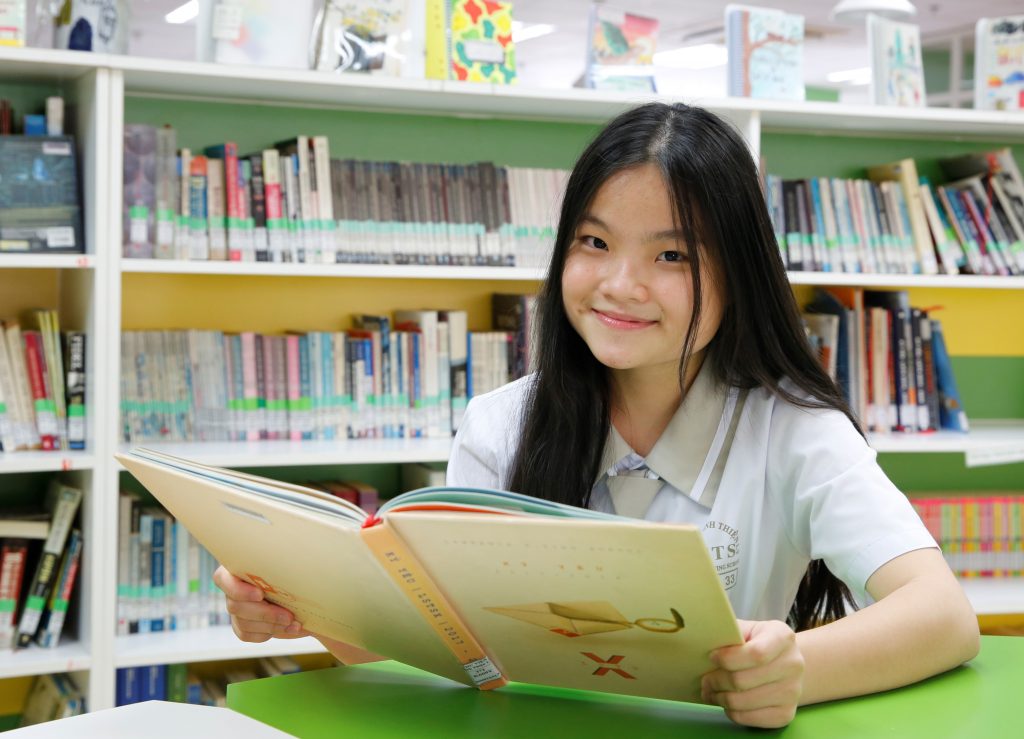 Nguyen Nhat Tien – Class 6A6: "I found balance in studying"
Preparing to enter Secondary school, I and my family searched for the information of many schools. My final decision was to apply to Lawrence S. Ting School (LSTS). In my opinion, this School have very good facilities and their curriculum is suitable to me.
After nearly 1 year studying here, I feel very satisfied with my choice. At Lawrence S. Ting School, I found balance in my studies. In addition to the regular subjects, the School has a lot of extra-curricular activities, clubs and electives in academics and engineering, skills, sports, arts, etc. for students to register. This year, I chose to join the Photography Club. My parents are very happy to see that I am excited in learning and having advances since studying at Lawrence S. Ting School.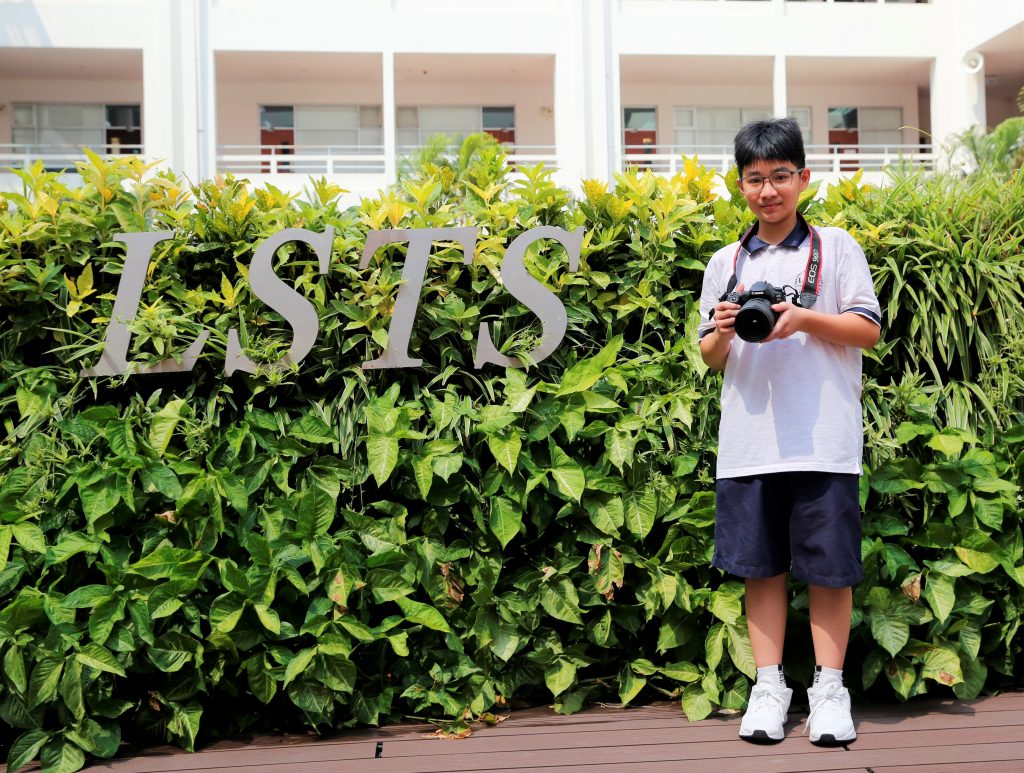 Master Chu Khanh Linh – Parent of students of Lawrence S. Ting School: "Good preparation for children to go to University"
Having worked for 17 years in the education sector (Reporter: Ms. Chu Khanh Linh is currently Vice Dean of the Faculty of Tourism, Ho Chi Minh City University of Culture), I am quite careful in choosing a school for my children when they enter high school, because this is an important momentum step for them to go to university.
I have many reasons to let my 2 children to attend Lawrence S. Ting School. Firstly, LSTS has a highly qualified pedagogical Council, a team of highly qualified and skilled teachers who have IT skills, can develop teaching activities by projects. This will encourage students' self-study ability while training their thinking, reviewing and presentation skills.
Secondly, the school has modern and spacious facilities. There are many laboratories for students to practice and experiment with subjects; spacious exercise spaces to practice physically; and function rooms to support their learning.
Thirdly, the school has many extra-curricular activities, clubs and social charity activities helping students to discover themselves, promote their talents, be connected and more active.
Fourthly, the school shows their elucidation and connection of parents. Our questions are answered thoroughly by the school.
Last but not least, looking at the growth of students who graduated from LSTS, I have the confidence to register for my children studying at the School.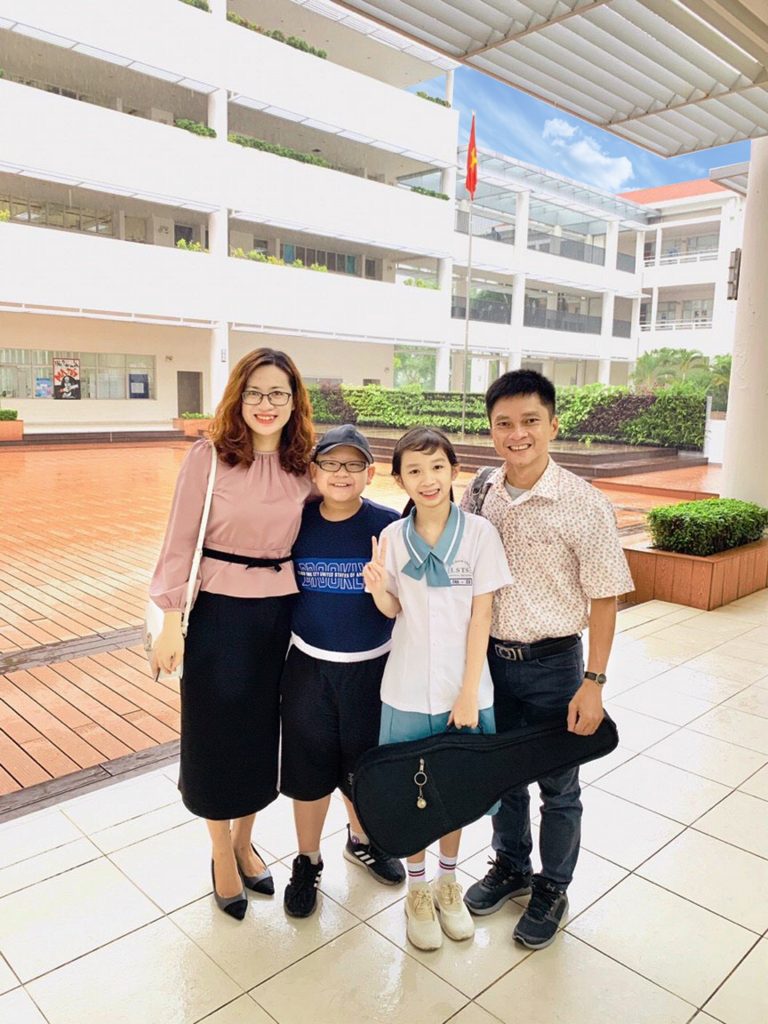 MORE LEARNING OPPORTUNITIES FOR STUDENTS TO STUDY AT LAWRENCE S. TING SCHOOL
To meet the needs and aspirations of many students, next to the Head Office, Lawrence S. Ting School has built and prepared to put into operation Campus 1 (expected in August 2022). When Campus 1 is completed, the school will provide many learning opportunities for students by increasing the enrollment quota in the starting grades (6th grade, 10th grade) and for transfer students of grades 7, 8, 9 and 11.
For information about Lawrence S. Ting School, please go through:http://www.lsts.edu.vn.   
Thanh Toan