For those who love hotpot, Hotpot restaurant becomes an interesting destination with many attractive hotpot types, such as Thai Tomyum hotpot, Korean Bulgogi hotpot, Sichuan hotpot, Mala, Chinese herbas. Diners are free to choose their favorite dishes from appetizers – hotpot – side dishes to desserts and drinks.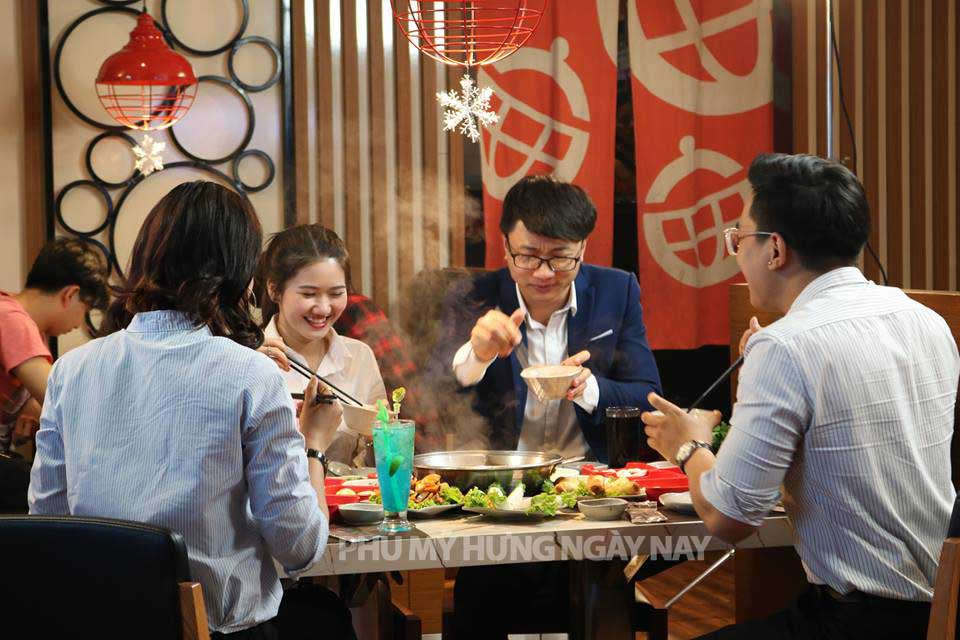 With various types of hotpot, diners who like super spicy taste can try Sichuan hotpot broth with typical spices, such as pepper, Sichuan sauce, etc. Otherwise, diners who like pungent spicy taste and numbness of the tongue can try Mala hotpot. Mala hotpot broth blends sweet bone broth with spices: Sichuan satay, Sichuan pepper, etc. Nutritious herbal hotpot nourishes health, without spicy flavor. The wellcooked broth including red apple, fructus lycii, jade bamboo, white angelica dahurica, etc. brings a sweet and gentle taste. Bulgogi hotpot is popular in Korea because of its delicious taste and many good health effects. Made from Bulgogi sauce with spices, bone broth, seaweed, dried fish, etc. the hotpot has a sweet and gentle taste for diners who cannot eat spicy food. Or diners who love the natural spicy and sour taste cannot miss Thai Tomyum hotpot.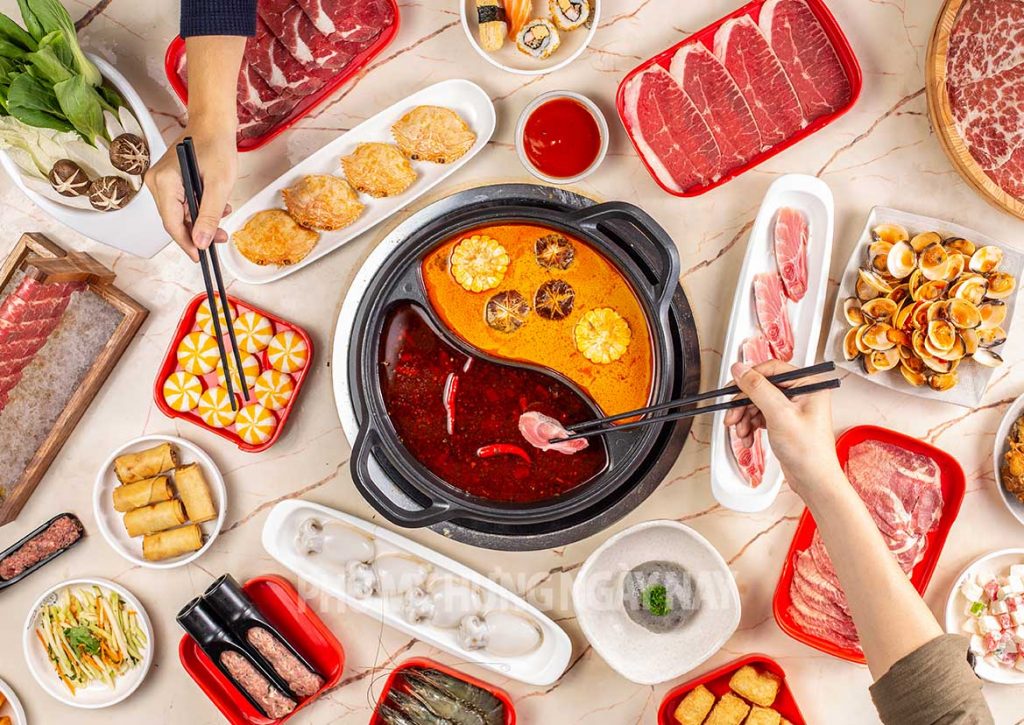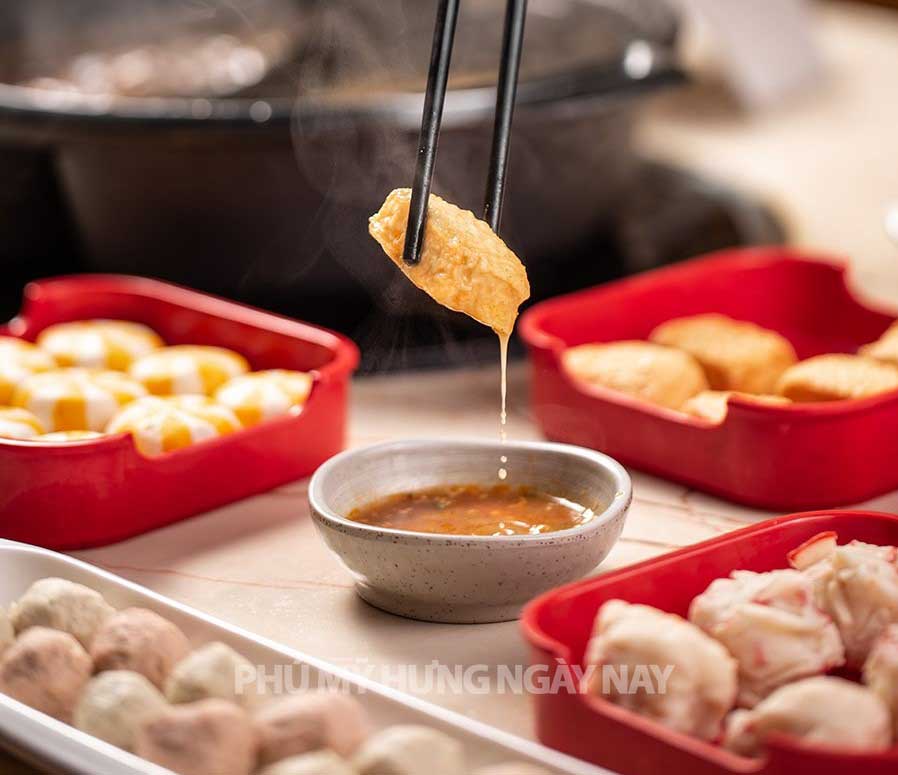 In addition to the accompanying vegetables shipped from Da Lat, hotpot dishes include American beef, volcanic beef, boneless American beef ribs, lean shoulder meat, tofu, seafood cheese, etc. for more splendid hotpot party. When diners who are ecstatic in the taste of the hotpot, missing side dishes will be a shortcoming. The special dishes, such as salad, spring rolls, deep fried fish laced with flour, lemongrass steamed clams, sushi, etc. together with desserts will make the meal more complete.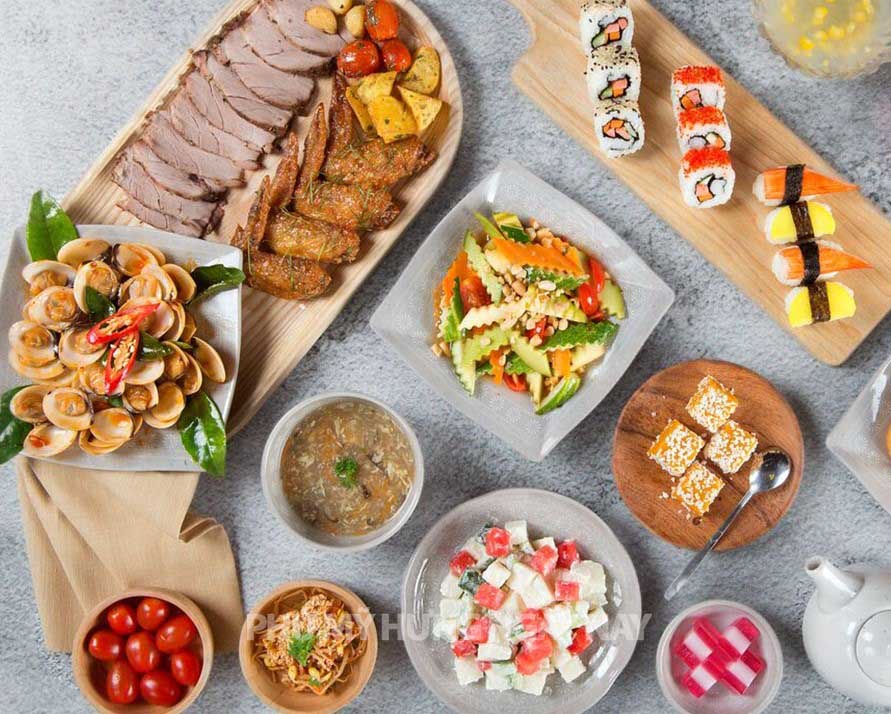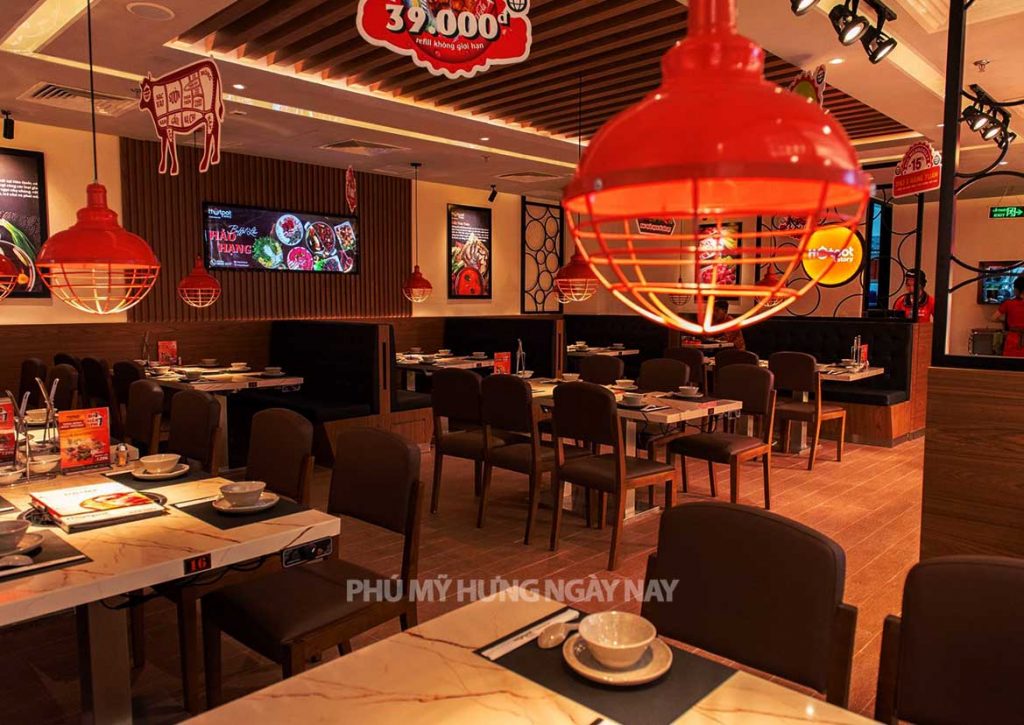 Floor 3, Crescent Mall ,101 Ton Dat Tien St., Tan Phu ward, District 7, HCMC
Operation time: 10:00 – 22:00 every day
Tel: (028) 7302 1579