"Paint Our Angel's Wings" is a creating competition designed for children with disabilities. This event is part of the larger initiative known as the "Better angels" project, hosted by the Lawrence S. Ting Foundation. The primary goal of this project is to provide educational support to children with disabilities in Vietnam.
The competition boasts a total prize value of almost VND 60 million. It is scheduled to run from July 15 to October 8, 2023, with the results set to be announced on October 22, 2023.
The competition is divided into three groups: pupils, students and other age groups. Contestants have the option to participate either individually or as a group.
Contestants are required to design a picture book featuring suitable content for children under 10 years old. The comic should revolve around a theme of their choice while promoting the utilization of one of the four youthful disabled characters recommended by the Organizing Committee. These characters encompass movement disabilities, intellectual disabilities, hearing impairments, and visual impairments.
Submissions must consist of a minimum of 10 A4 pages, encompassing the cover page, all presented in a landscape format. The artwork can be either hand-drawn or created digitally, with a minimum resolution of 300 dpi.
Following the competition, the Organizer will curate and modify the entries to formats that are appropriate for children with disabilities. These adapted works will then be uploaded to the Digital Library for Children with Disabilities in Vietnam.
The contest regulations have been posted at: https://www.contest.lstf.org.vn/the-le-cuoc-thi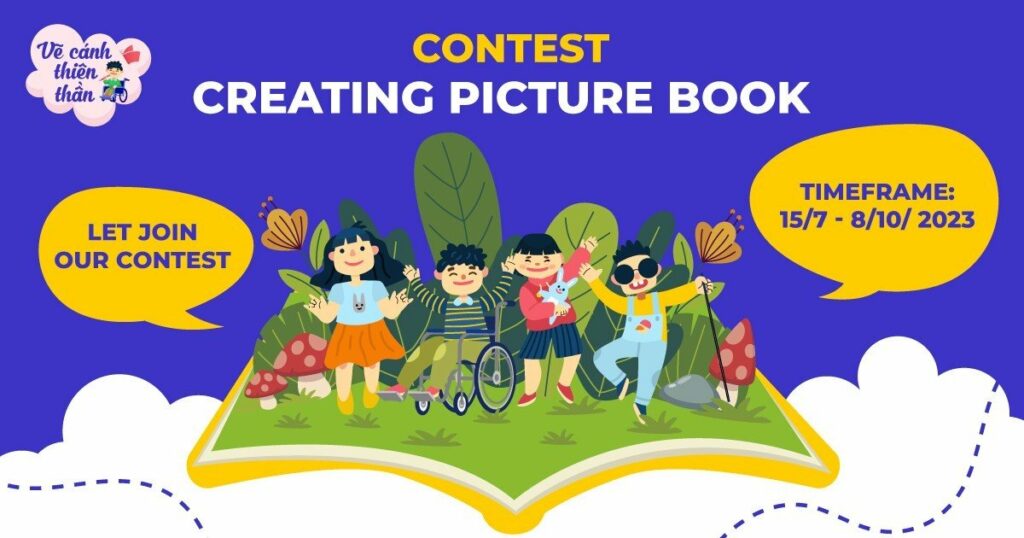 Lawrence S. Ting Foundation
Address: Crescent Plaza Building, 105 Ton Dat Tien, Tan Phu Ward, District 7, HCMC
Facebook: https://www.facebook.com/quydinhthienly
Source: Lawrence S. Ting Foundation