On the morning of September 5, 2023, Lawrence S. Ting School, along with the rest of the country, held an Opening Ceremony to welcome the new academic year of 2023-2024.
Amidst the joy and excitement of the new school year, the school's teachers, staff, and students listened to a congratulatory letter from the State President to the Education sector on this special day.
During the ceremony, the school's leaders conveyed their hopes and expectations for the new school year through their speeches. They discussed their plans and motivations for the upcoming year. Student representatives also expressed their desire to continue their education with pride, always nurturing their dreams and striving for self-improvement.
The opening ceremony was filled with emotion and included meaningful activities such as a welcoming ceremony for new students, a pledge to uphold six core values (Respect, Responsibility, Honesty, Balance, Excellence, Service) the awarding of Lawrence S. Ting scholarships for the first semester of the academic year 2023-2024, a drumming ceremony to mark the start of school, and special musical performances.
Lawrence S. Ting School will begin the new school year with 1,898 students of 60 classes. The incoming classes (grades 6 and 10) will have a total of 585 students.
Let's take a look at some photos from the Opening Ceremony of Lawrence S. Ting School for the 2023-2024 academic year.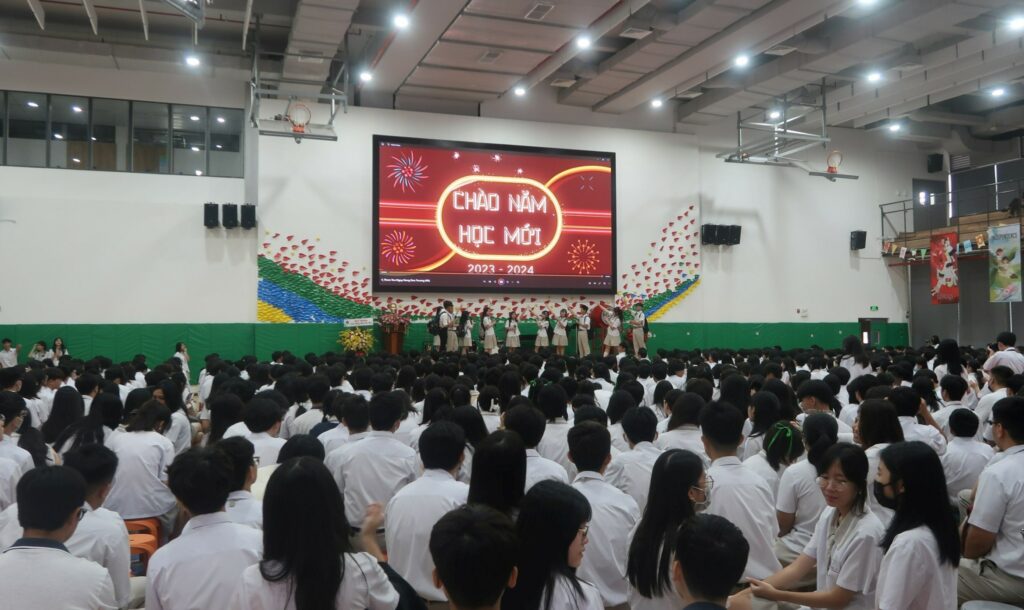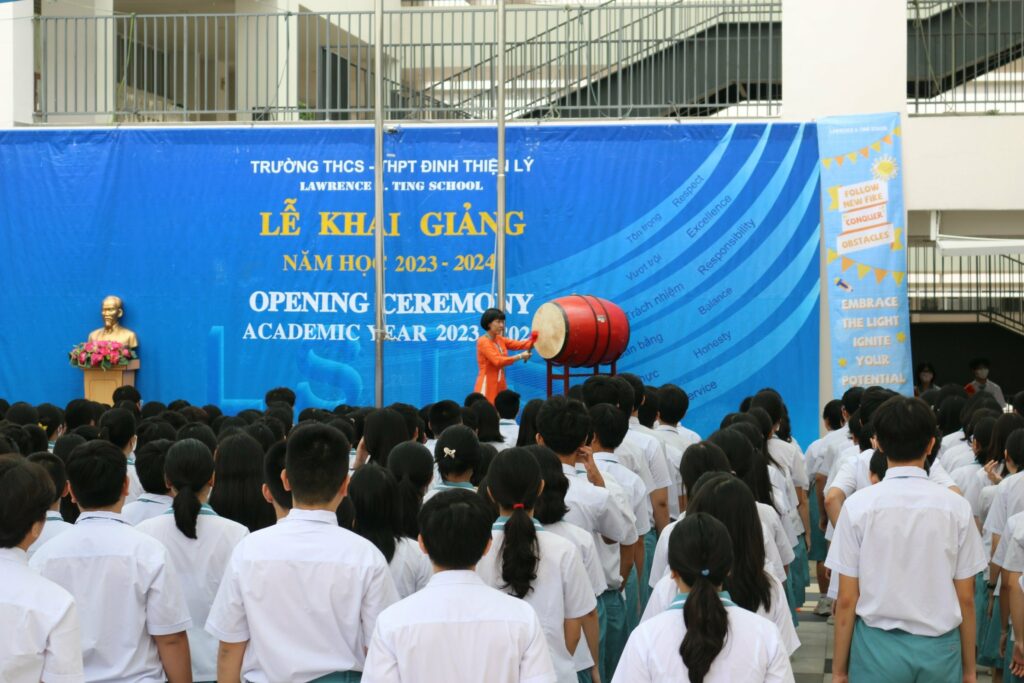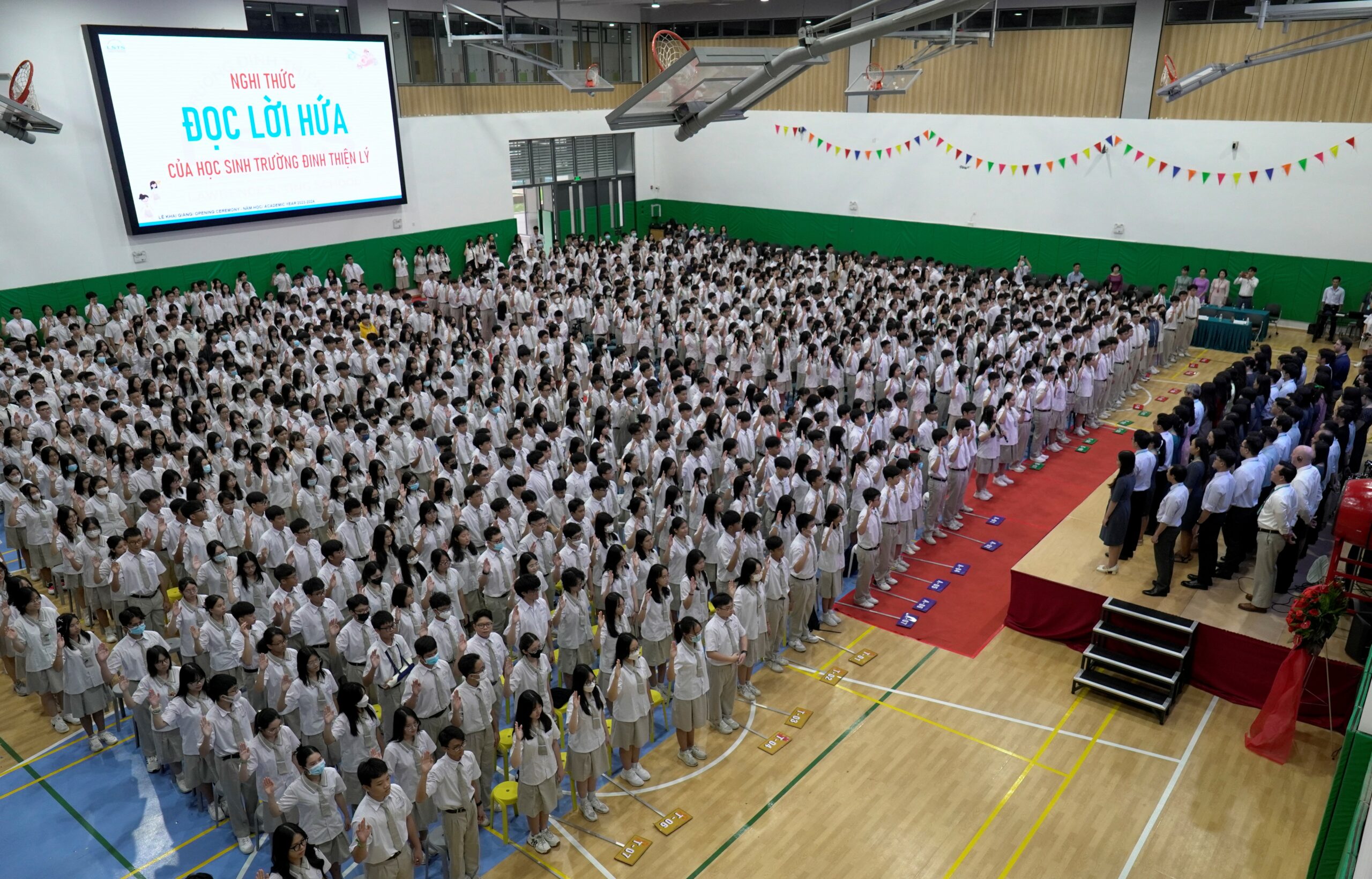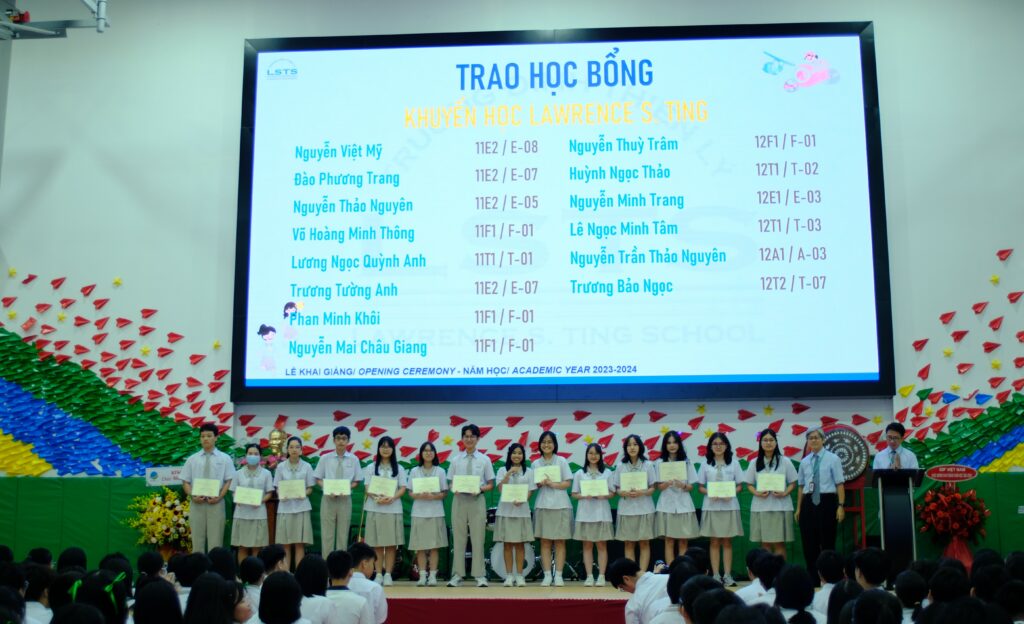 Source: Lawrence S. Ting School