CarePlus International Clinic system is proud to be a part of The 12th Phu My Hung Children's Day, taking place on May 27th and 28th, 2023 at The Crescent in Phu My Hung, District 7, Ho Chi Minh City.
CarePlus' goal is to provide children with a fun and meaningful summer day. They'll be giving out cute gifts and offering useful medical activities such as free optometry, oral health exams, and on-site first aid.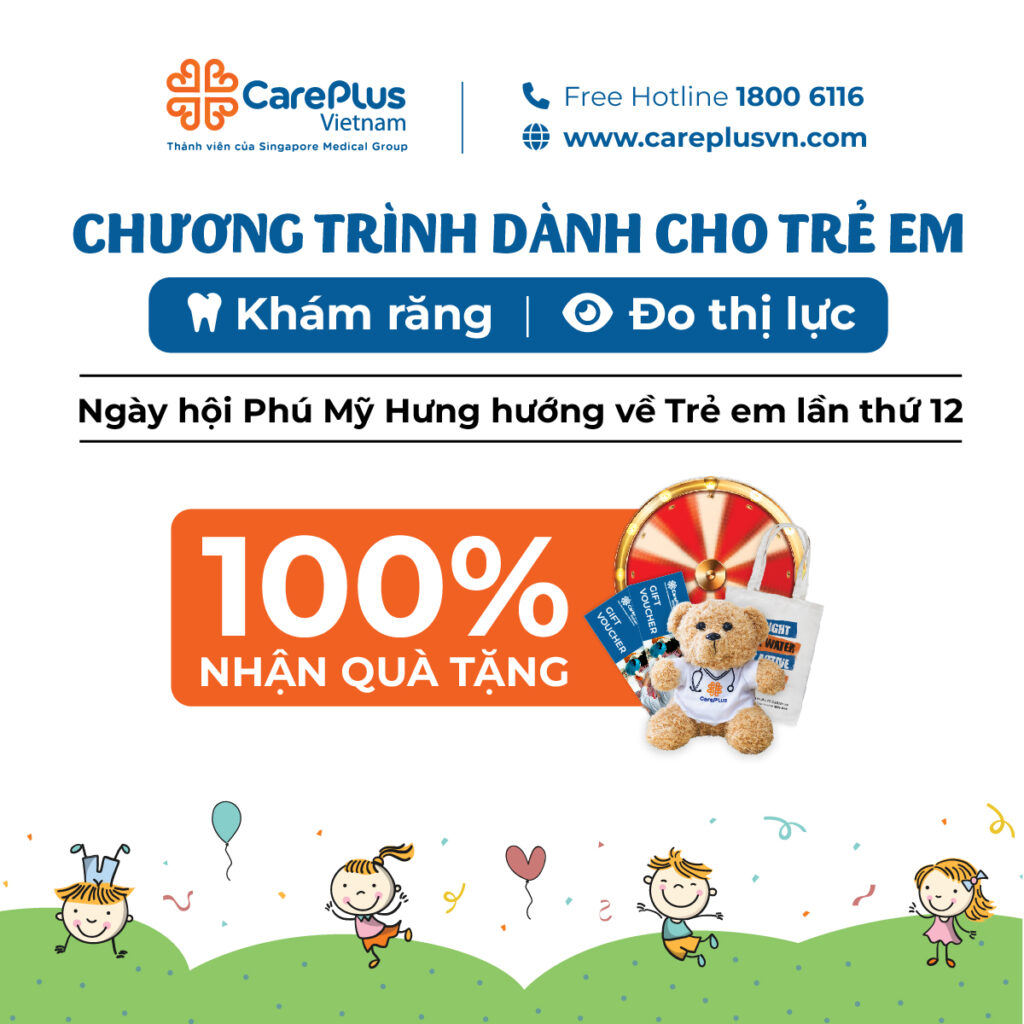 As a member of Singapore Medical Group, CarePlus has been trusted by parents for years to care for their children's health. CarePlus' Baby Healthy, Parents Peace of Mind" health checkup packages are a highlight, with advice and exams from experienced pediatric specialists. Each package is tailored to specific developmental stages and parental concerns.
Source: CarePlus