Located in the middle of modern Phu My Hung, Chị Thảo Coffee impresses people with its nostalgic style. The space here brings people back to the old days while sitting with friends and relatives to enjoy drinks and feeling nostalgia about the past.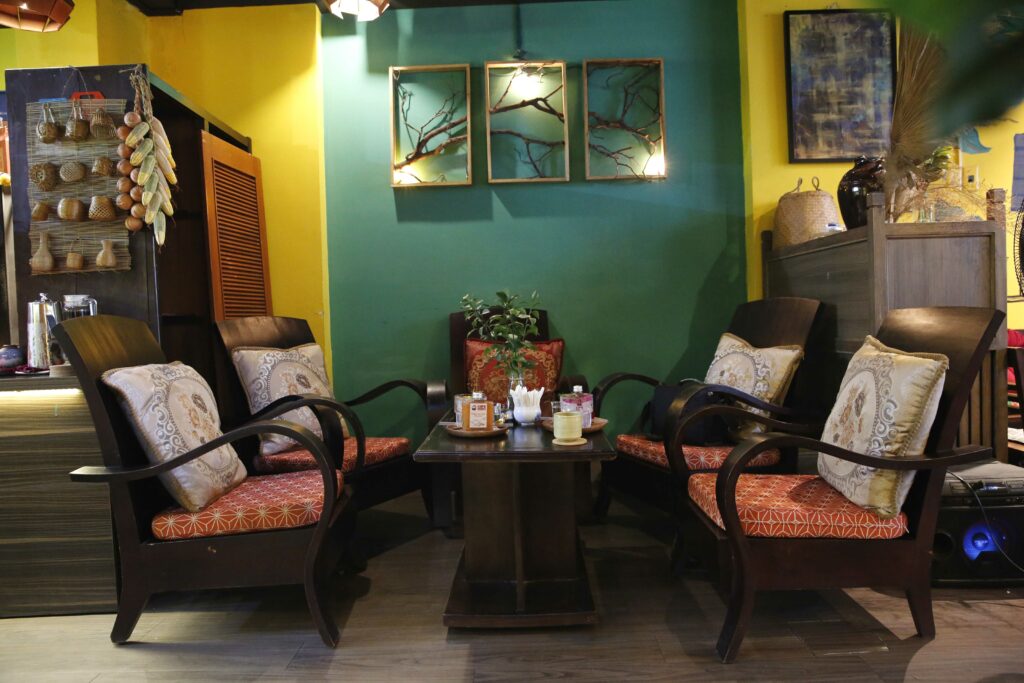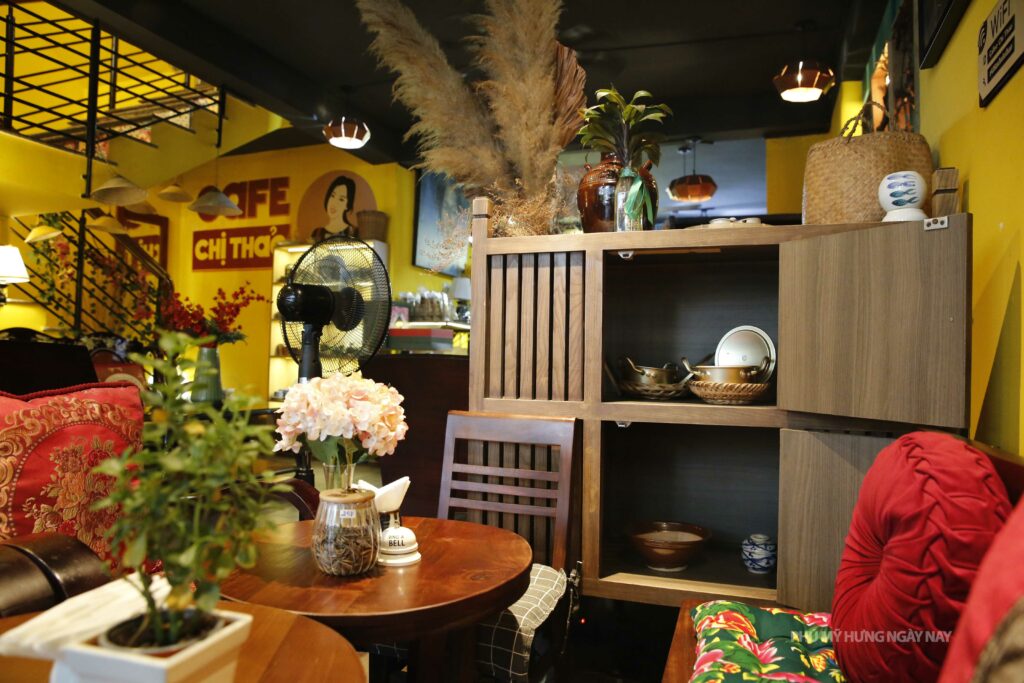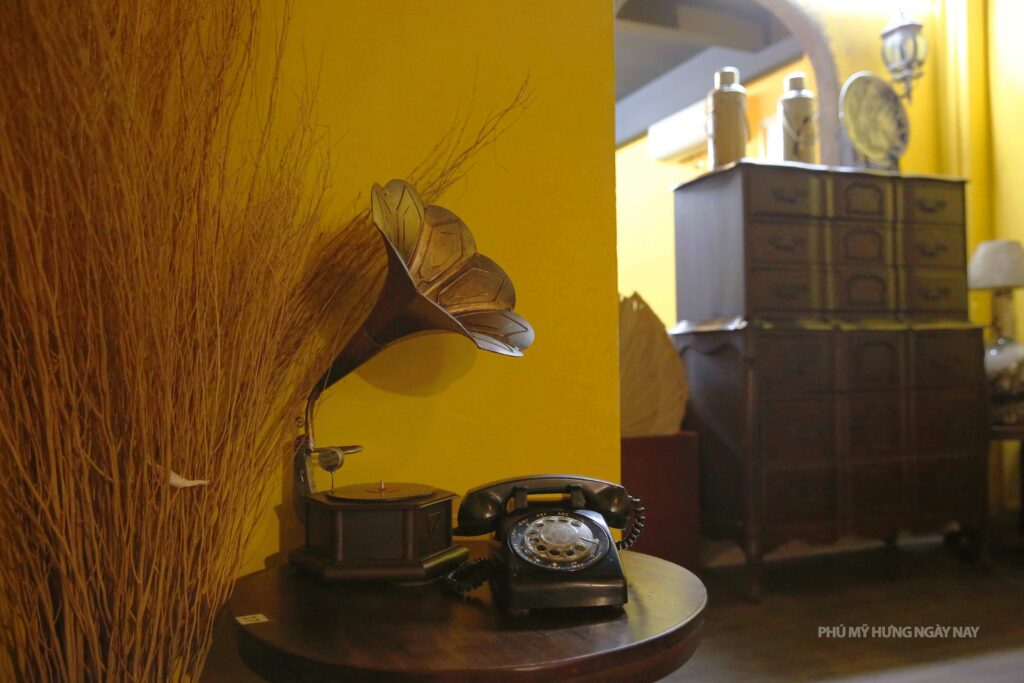 Like a new wind in the bustling Hung Gia 5 Complex, Chị Thảo Coffee is inspired by rustic but no less luxurious décor items from the late 20th century. Coming here, people can feel like staying in the old house with iron-wood tables and chairs, black and white pictures on the walls, a mandarin cabinet, a phonograph, a rotary phone,…. The familiar nostalgic items, which contained stories associated with memories, were collected and restored elaborately.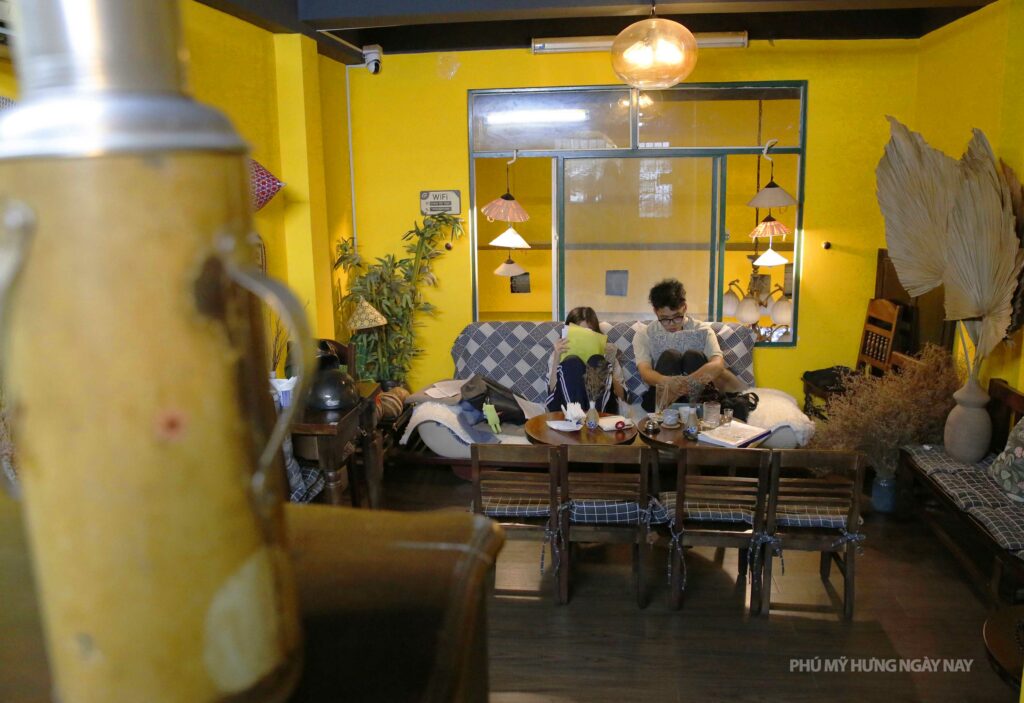 Chị Thảo Coffee has a ground floor and a mezzanine. The space on the mezzanine, where is suitable for people to study and work, is quite quiet and cozy.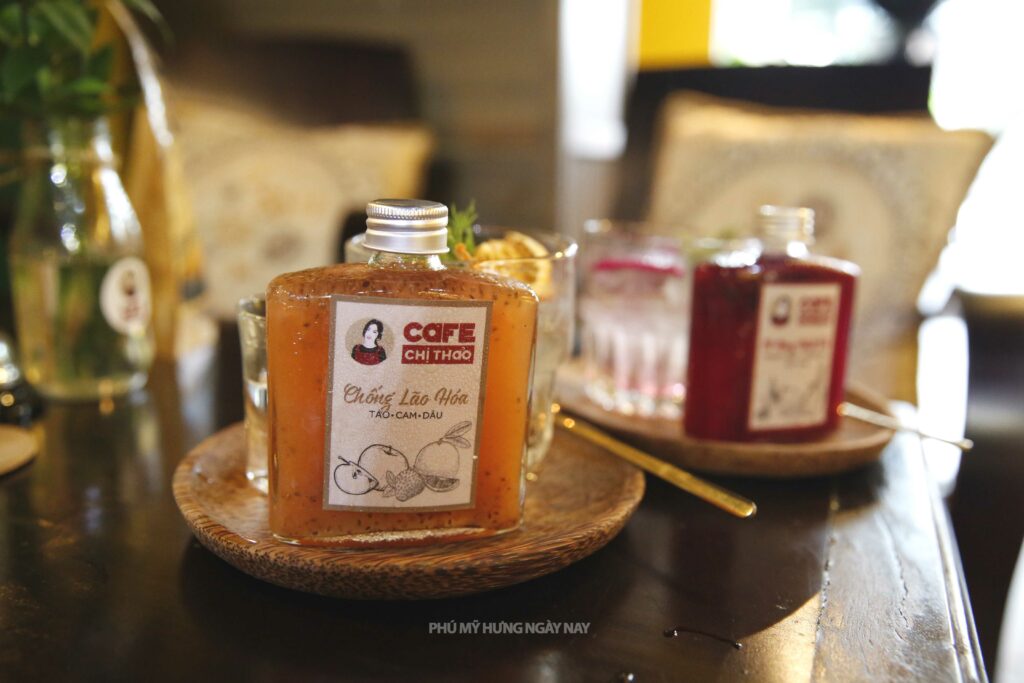 Here is the extensive Menu including drinks and snacks. Can be mentioned the familiar drinks such as coffee, latte, smoothies, tea, egg coffee, … In addition, coming from the need to enjoy healthy and nutritious drinks, here also has a variety of fruit juices especially loved by women. The juices are prepared according to an exclusive formula with interesting names such as anti-aging juice (including apple, orange, strawberry), tropical girl juice (including red dragon fruit, passion fruit, chia seeds),…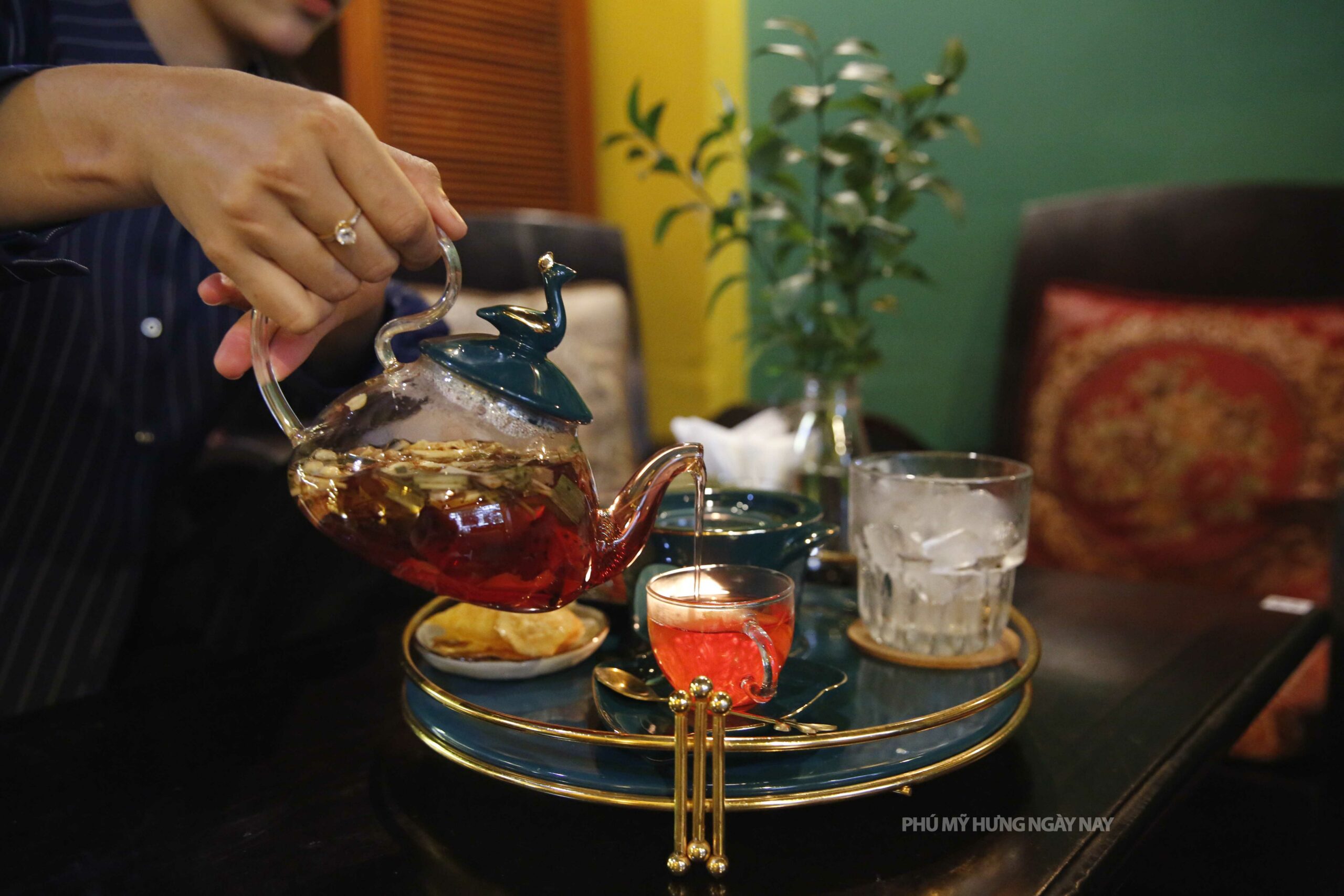 Refreshing herbal tea is one of the favorite drinks of many customers. Tea here is prepared by its own formula that creates a gentle aroma, the natural sweetness of licorice to help relax and support health.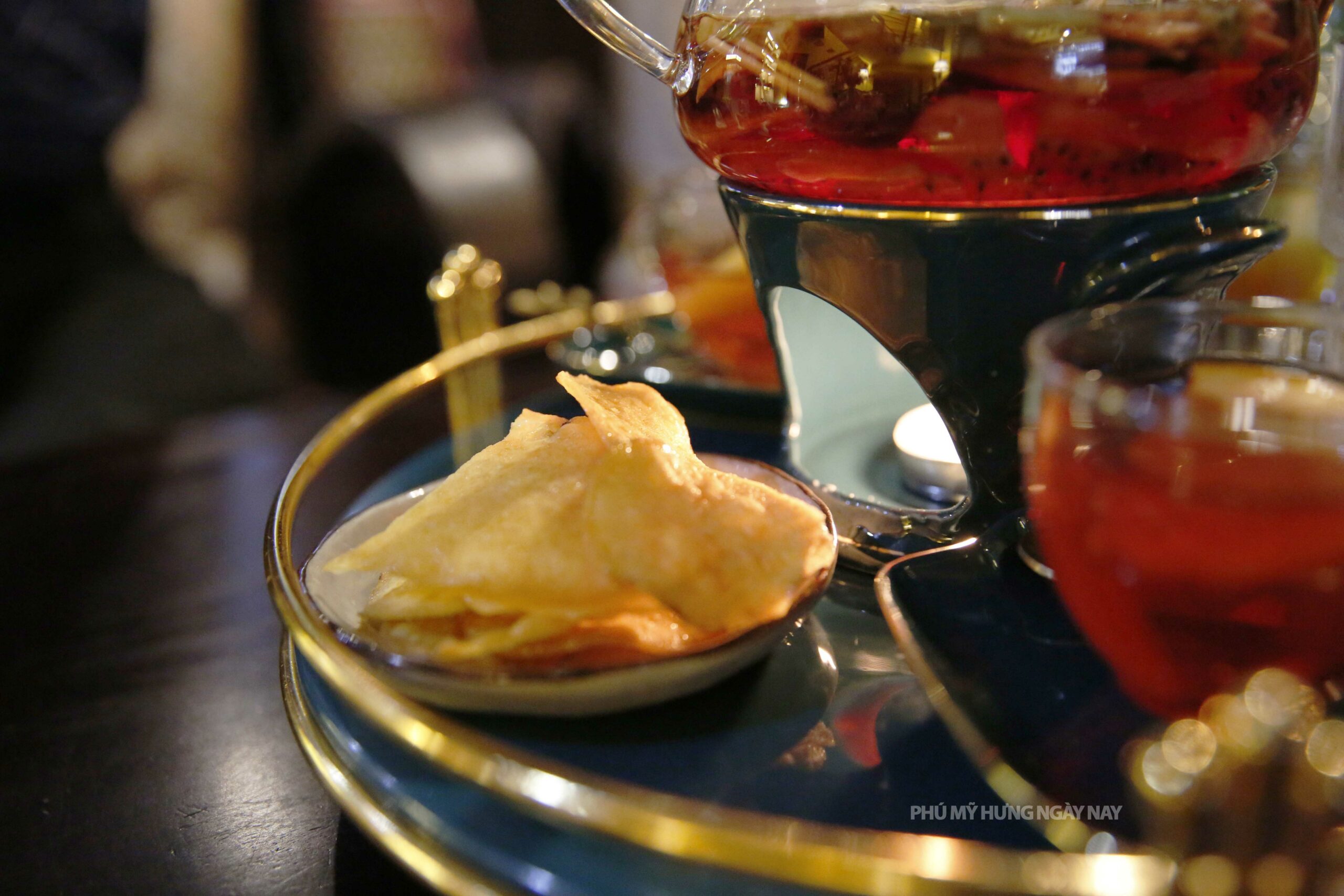 Also, customers can enjoy many kind of snacks such as dried sweet potatoes, sunflower seeds, salad, pasta, Sandwich, etc.
Address: 36 Street No. 2, Hung Gia 5, Tan Phong Ward, District 7, HCMC
Contact: 0377 774 975 – 0964 371 705
Facebook: https://www.facebook.com/cafechithao