With the orientation to become one of the high-quality educational institutions to train new generations of global citizens with outstanding qualities and abilities, Lawrence S. Ting School (LSTS) has built and invested in a spacious and modern infrastructure system, serving as the foundation for implementing the school's comprehensive educational program. Let's take a tour about the learning environment of LSTS through photos.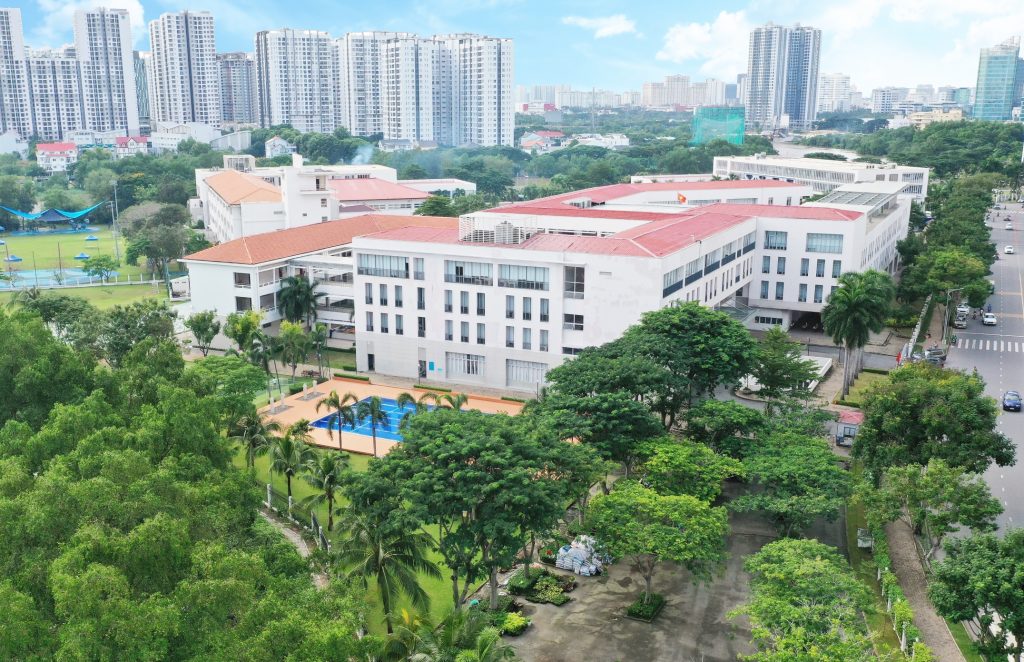 Located in Phu My Hung City Center and put into operation since 2008, the headquarter of Lawrence S. Ting School has a campus area of up to 20,000 sqm with modern and spacious architecture.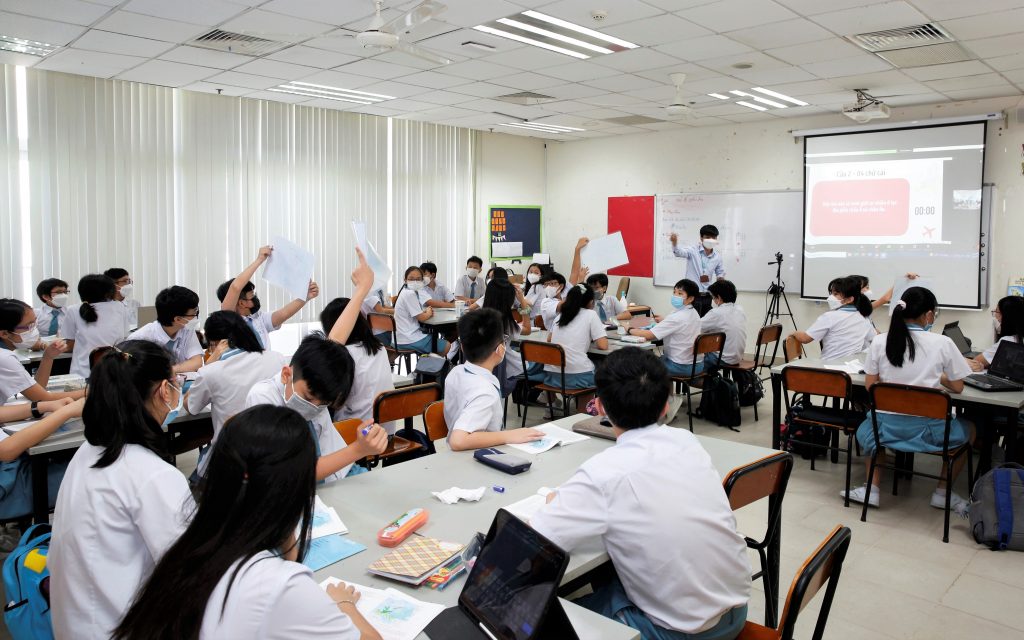 There are 57 standard classrooms with the area of 81 sqm per one which are fully equipped with computers, projectors, sound systems, air conditioners, wifi. Standard classrooms are also subject rooms and creatively decorated by teachers as per subjects accordingly.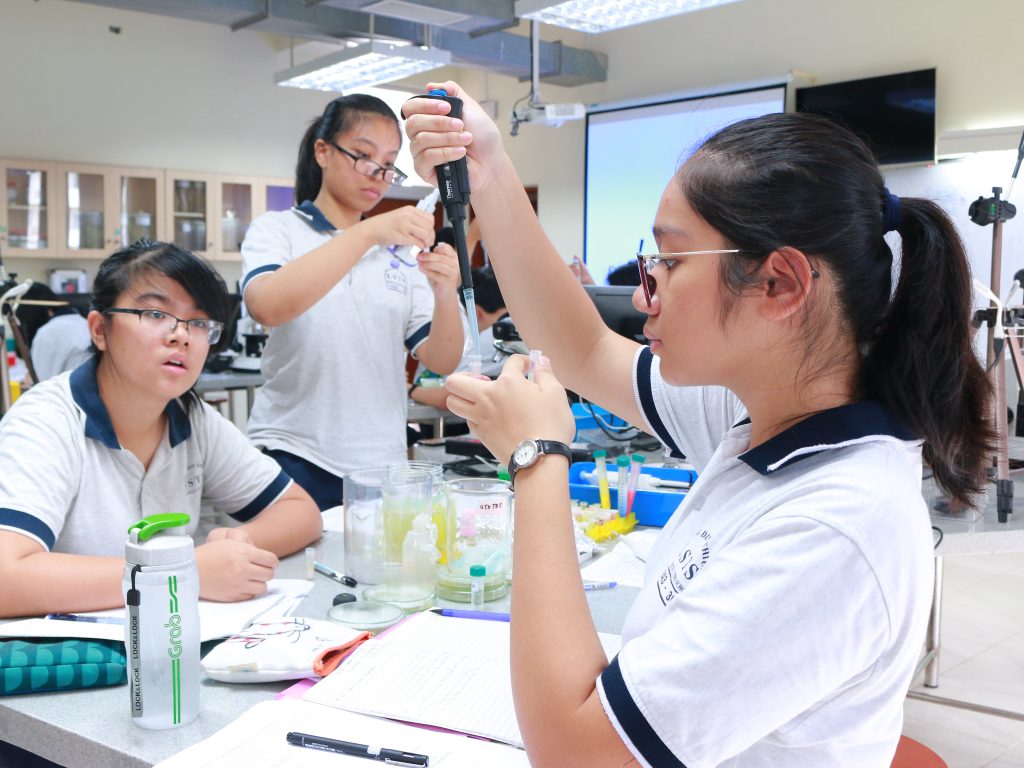 11 modern laboratories with standard and advanced laboratory equipments create the best conditions for students to experience, explore and develop their passion for science through hands-on activities and experiments of Physics, Chemistry, Biology and Scientific Research.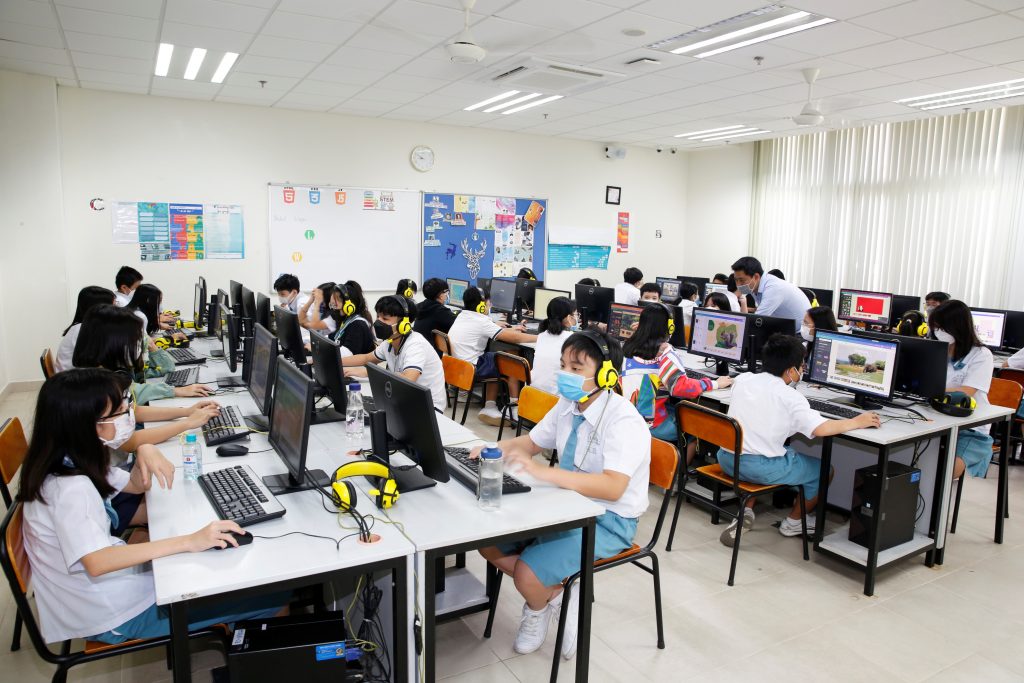 In order to equip students with information technology skills from the basic to advanced content on IoT, programming, multimedia, graphic design, etc., Lawrence S. Ting School invests 4 ICT classrooms (Information & Communication Technologies). There are 36 internet-connected computers with the copyrighted Windows operating system and latest learning software version in each room.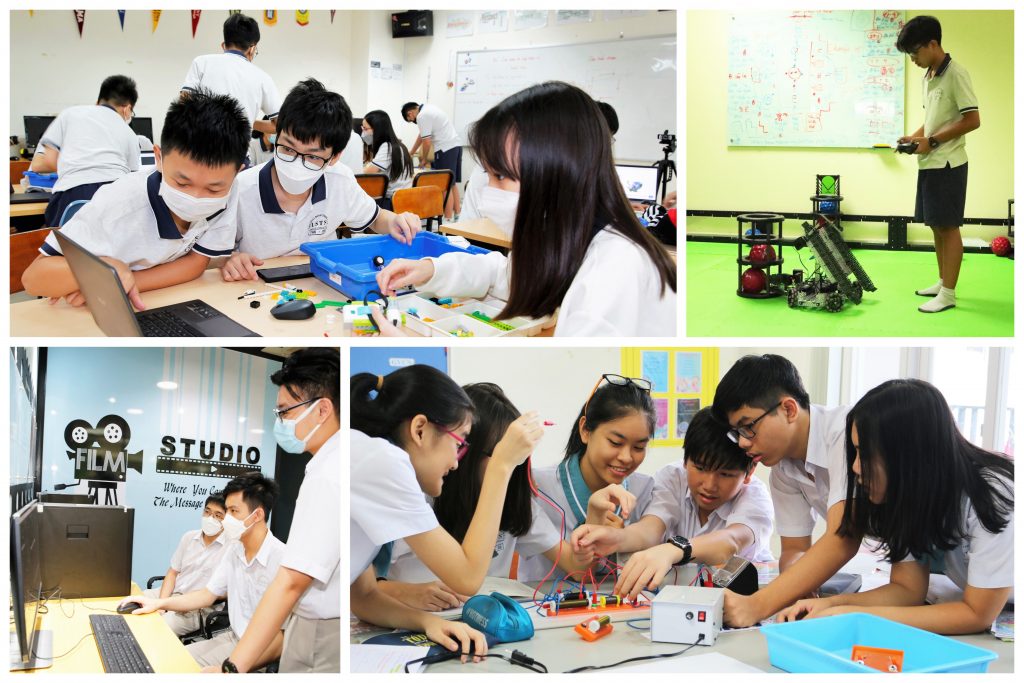 Creative spaces include rooms such as Maker Lab, Studio, VEX … to serve some intensive learning content in the ICT subject, also to help students develop skills in robotics, 3D design, laser cutting, videography, editing, sound recording, sound processing …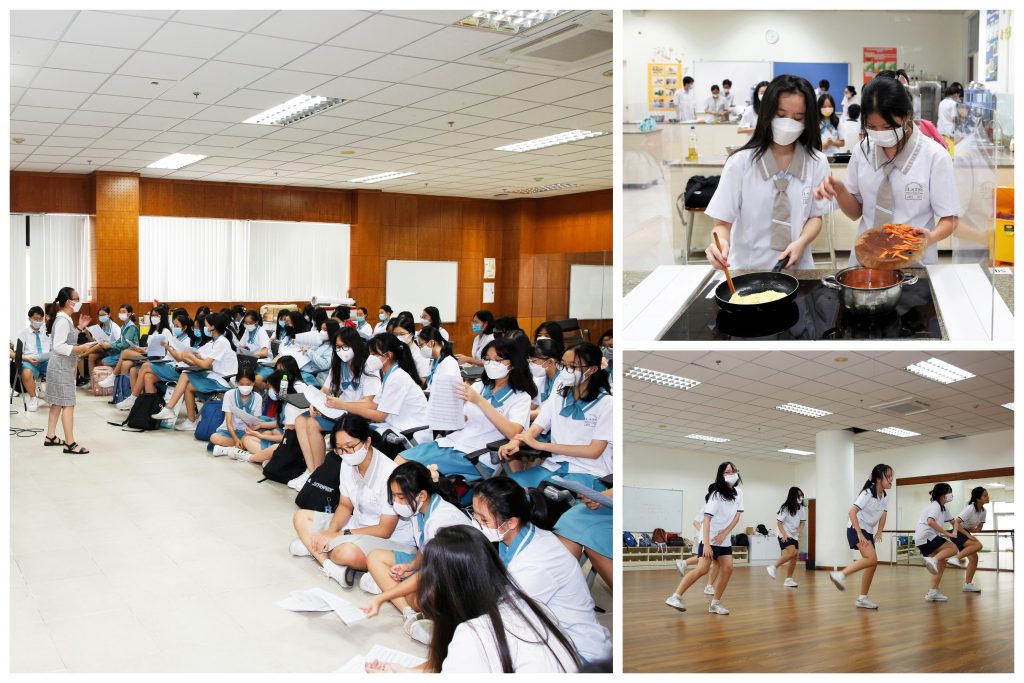 The spaces for learning art and aesthetics for students include 2 dance rooms, 2 music rooms, 1 art studio, and 1 nutrition classroom to help students freely explore and develop themselves in different activities and in club weekly.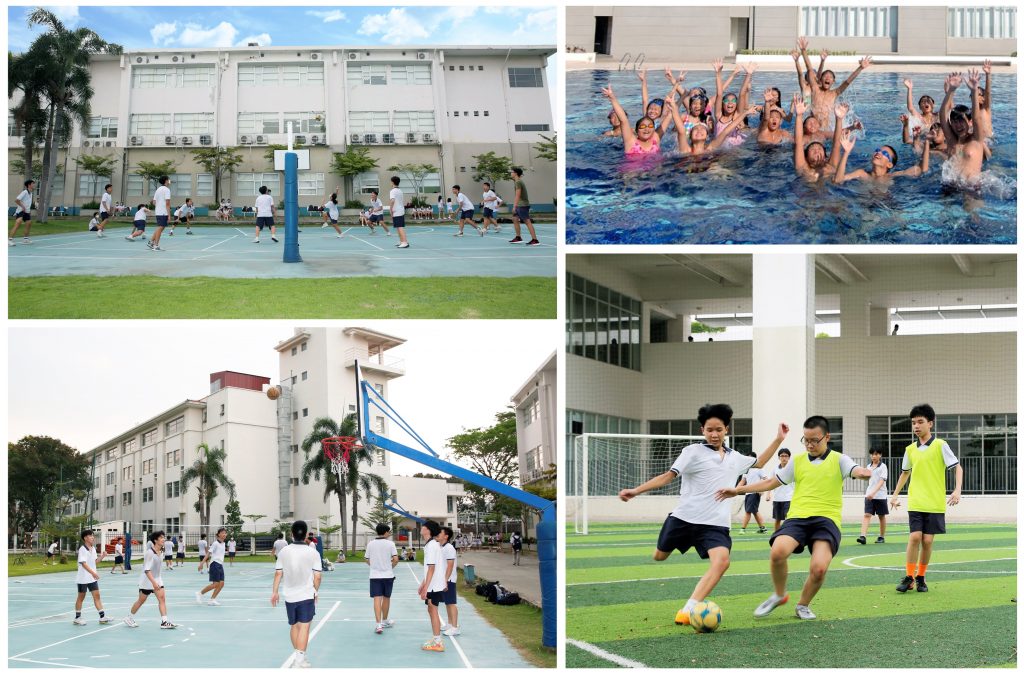 In addition, Lawrence S. Ting school pays great attention to physical training and developing students's sport talents. The School has a spacious outdoor and indoor sports space (multi-purpose hall), which is used for sports activities such as swimming, basketball, volleyball, football, table tennis, badminton, martial arts, etc.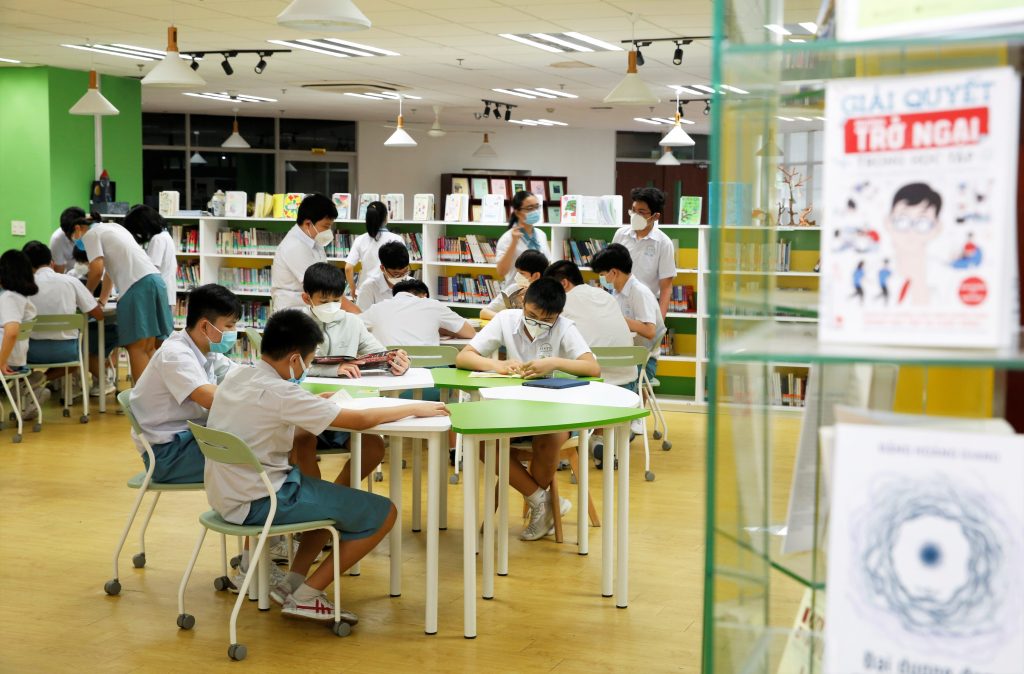 There are the functional rooms with many utilities to support students on study such as a 550 sqm library, a 400-seat hall, a consultation center, a medical room and a 23-room dormitory located in the campus.
MORE LEARNING OPPORTUNITIES FOR STUDENTS AT LAWRENCE S. TING SCHOOL To meet the needs and aspirations of many students to be studied at Lawrence S. Ting School, besides the Head Office, Lawrence S. Ting School has built and prepared to put into operation Campus 1 (expected to operate in August 2022). There will be the campus (educational space combination complex) whose performance meets the educational goal in the 21st century. Their educational space is designed and planned in the direction of comprehensive development of academic capacity, artistic ability and physical ability for students from grades 9 to 12, in order to help them become outstanding and talented young students. When Campus 1 is completed, the School will provide more learning opportunities for students by increasing the enrollment quota in the early grades (6th grade, 10th grade) and is expected to receive transferred students for grades 7, 8, 9 and 11. For more information about Lawrence S. Ting School, please go through website: www.lsts.edu.vn.